Online Texts for Craig White's Literature Courses

artist's conception of de Vaca and companions
among Southwestern Indians
(Jose Cisneros)

Alvar Nuñez




Cabeza de Vaca



(ca. 1490-1558)



La Relacion


(1542)
a.k.a. Naufragios (Shipwrecks)

Selections

Translated by Fanny Bandelier (1905)

[concerning the Narvaez Expedition, Shipwreck, and Inland Explorations
of de Vaca and other survivors, 1527-1537]

"La Relacion" is variously translated as


The Account

, Report, Narrative, or Journey
of Cabeza de Vaca

[complete copy of Bandelier translation of La Relacion]




Sculpture of Cabeza de Vaca
in Hermann Park, Houston TX
UT-Austin's Texas Beyond History: Learning from Cabeza de Vaca; PBS overview of de Vaca's Journey; review of 2014 novel The Moor's Account by Leila Laimas concerning Estabanico

Instructor's note: The Spanish nobleman Alvar Nunez Cabeza de Vaca was one of four survivors of the disastrous Narvaez expedition, sent from Spain to colonize North America in 1527. Bad weather, poor preparation and discipline, and conflicts with indigenous peoples quickly reduced the expedition from 600 soldiers, sailors, priests, and officials to a few desperate stragglers. With Castillo, Dorantes, and "Estevanico the negro," Cabeza de Vaca spent nearly 10 years wandering the upper Gulf Coast and regions that are today Northern Mexico and the Southwest United States—including Texas (Galveston & San Antonio).

Cabeza de Vaca and his companions interacted with Native American Indians, some of whom had never seen Europeans, while others were already stressed by European colonization and slavery. By the time Cabeza de Vaca and his companions encountered Spanish soldiers near Mexico City, their experiences had changed their appearances so much that the soldiers did not at first recognize them as "Christians" (Europeans). After returning to Spain, Cabeza de Vaca wrote La Relacion from memory. His route and some locations are inexact—much of what he saw was previously unexplored and unnamed by Europeans. (Speculative maps of the Narvaez Expedition and Cabeza de Vaca's Journey.)

Significance of La Relacion for American literature:

20c American literary studies seldom read La Relacion because it was written in Spanish instead of English, and its cultural history is correspondingly Hispanic or Latino, not Anglo-USA. Such divisions are increasingly questioned, however: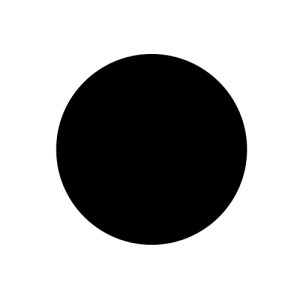 Much of the United States was once Mexico (taken during Mexican-American War) with inheritance of Latin American languages and traditions
.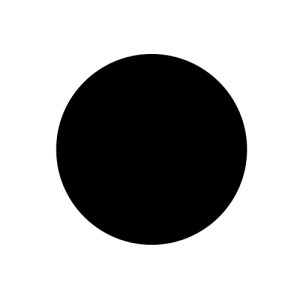 Student populations are shifting from dominant-white to multicultural, especially Mexican American, raising curricular questions: do schools teach assimilation to the dominant culture's language, history, and culture, or identify non-Anglo contributions to the cultural melting pot?

Themes in La Relacion:

Much of the text recounts the suffering and reduction of the expedition from 600 men to a few survivors, but as the narrative progresses it increasingly describes interactions between the Europeans (called "Christians") and Native Americans. As with other authentic captivity narratives, the European narrator offers anthropological information about spoken-word cultures who otherwise left few records. Broadly, the Europeans are modern and the Indians are traditional peoples.

The Indians live in small communities, maintaining low population densities in vast inhospitable territories like South Texas where many millions of people now live, with millions added yearly.

In various circumstances Indians welcome the Spanish with food and accommodations; express curiosity or wonder concerning their presence; attack, defend themselves, or flee; or manipulate the Spanish by telling them what they seek is in the next village, or leading them to attack traditional enemies nearby.

These interactions create an early version of the Hispanic, Mestizo, or mixed-culture identity, which is more typical of Mexico and other Latino countries than of the early-to-recent Anglo-USA. Where English settlers mostly maintained a European identity separate from Indians and Africans, Cabeza de Vaca and his companions explore a cultural space that is both European and Indian (and, with Estavanico, African). Becoming famous as healers among the Indians, for instance, the travelers practice a blend of native and modern healing techniques while mixing symbols such as the cross and the gourd-rattle.

(Compare syncretism.)

(La Relacion reports no sexual interaction between the Europeans and Indians, but in contrast to the official racial separation historically practiced in the United States, Latin American countries are characterized by more genetic and cultural mixing between Conquistadores and Indios.)

Simultaneous with their return to civilization and being mistaken for Indians, the survivors take the side of the Indians against enslavement by the "Christians." [234]

Other cultural, thematic, or anthropological interests: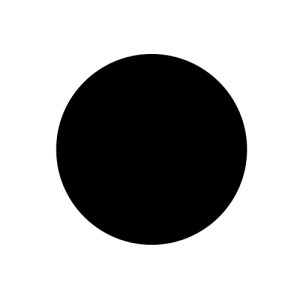 The Indians exemplify traditional cultures, living in small communities with local languages and cultures. Even the Indians' physical appearances are noted as changing from one locale to another.In contrast to modern multiculturalism, in which many family cultures mix in large cities, states, or nations, enabled by a few "universal" languages, the Indian peoples are comparatively isolated and often regard each other as enemies.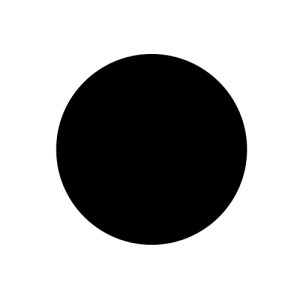 Gender roles of Indian society + one reference to alternative sexual identity among Indians [181].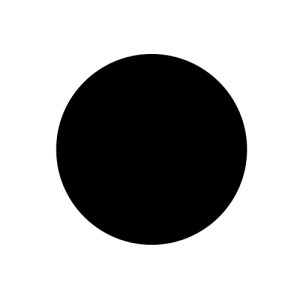 Women serve as mediators or liaisons between Indian peoples, and a few times as instigators or objects of conflict [171].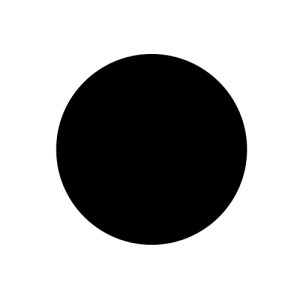 "The negro" Estevanico appears as a mediator between Indians and Europeans [142, 228].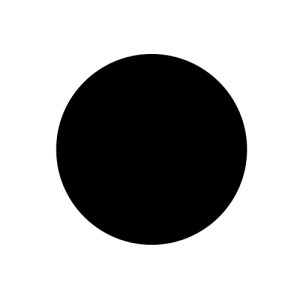 Indians practice birth control, an under-appreciated fact of premodern subsistence cultures [164]. See also Thomas Jefferson, Notes on the State of Virginia (paragraph 1b).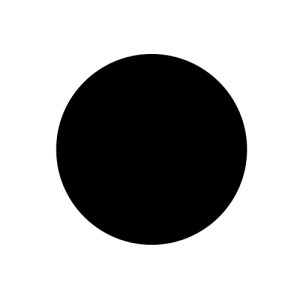 Religion: Cabeza de Vaca speaks mostly from a modern secular or empirical perspective, which gives La Relacion a realistic texture of detail and logical sequence. However, his sufferings, his continued survival, and contrasting belief systems of the Indians stimulate appeals to "God, our Lord" and to Christianity as a universal and egalitarian world religion: "these people become willingly and sincerely subjects of the true Lord Who created and redeemed them" [266]. Cabeza de Vaca's perspective may be described as "providential": humans pursue their daily lives in nature and culture, but a divine presence oversees, directs, structures, informs, or occasionally intervenes in that natural and cultural world.
Literary interests: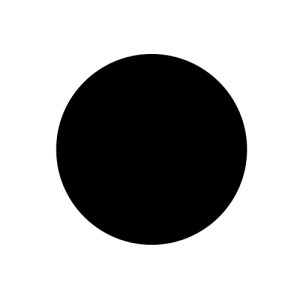 Nearly all American Indian cultures lacked writing in our modern sense. As a result, captivity narratives like Cabeza de Vaca's, Mary Rowlandson's, or Mary Jemison's are sometimes the only written records of American Indians during the early contact period.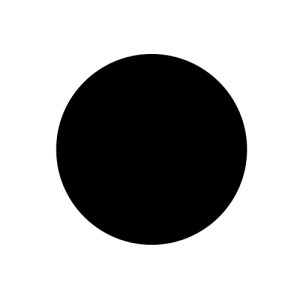 Today captivity narratives may be read for different purposes than those for which they were written.
Early European-American authors writing for contemporary European audiences might reinforce negative perceptions of Indians as justification for their conquest or removal.

In contrast, modern readers often probe these texts to learn about Indians and think as well of them as possible, while sometimes thinking poorly of our civilization's explorers for failing to see the Indians as we do now.
Discussion questions:
1. What picture of American Indian life along the Gulf Coast and interior Southwest appears? What about their reaction to European exploration?
2. La Relacion has much cultural or anthropological interest, but what literary interest?
3. At what points does the reading become pleasurable instead of merely informing?
4. Where does the memoir bridge or cross between historical fact and fictional narrative?

First locations in Narvaez Expedition
Spain in Europe

Cuba in the Caribbean

(Florida to North, South America to South, Santo Domingo to East)

La Relacion
of Cabeza de Vaca

(1542)
[1] On the 27th day of the month of June, 1527, the Governor Panfilo de Narvaez departed from the port of San Lucar de Barrameda*, with authority and orders from Your Majesty [King Carlos I of Spain] to conquer and govern the provinces that extend from the river of the Palms [the Rio Grande] to the Cape of the Florida, these provinces being on the main land [the Gulf Coast area]. The fleet he took along consisted of five vessels [ships], in which went about 600 men. . . . We arrived at the Island of Santo Domingo [current nations of Haiti and Dominican Republic], where we remained nearly forty-five days, supplying ourselves with necessary things, especially horses. Here more than 140 men of our army forsook us, who wished to remain, on account of the proposals and promises made them by the people of the country. From there we started and arrived at Santiago (a port in the Island of Cuba) where, in the few days that we remained the Governor supplied himself again with people, arms and horses. It happened there that a gentleman called Vasco Porcallo, a resident of la Trinidad (which is on the same island), offered to give the Governor certain stores [supplies] he had at a distance of 100 leagues from the said harbor of Santiago. [*San Lucar de Barrameda = port city in south Spain from which campaigns of exploration, colonization, and evangelism to Americas were launched]
Island of Hispaniola, now home to nations of Dominican Republic & Haiti
;
Cuba, island directly south of Florida peninsula at entrance to Gulf of Mexico
[2] The Governor [Narvaez], with the whole fleet, sailed for that place, but midways, at a port named Cape Santa Cruz, he thought best to stop and send a single vessel to load and bring these stores [supplies]. . . . I remained on board with the pilots, who told us that we should leave as soon as possible, since the harbor was very unsafe and many vessels had been lost in it. Now, since what happened to us there was very remarkable, it appeared to me not unsuitable . . . to tell it here.
[3] The next morning the weather looked ominous. [late summer: hurricane?] It began to rain, and the sea toughened so that, although I allowed the men to land, when they saw the weather and that the town was one league away, many came back to the ship so as not to be in the wet and cold. . . .
[4] . . . But the pilots and the people begged me so much to leave and hasten the transportation of the stores [supplies] to the ships, in order to be able to sail soon, from a place where they were in great fear the ships would be lost . . . . So I left, wishing for some of them to accompany me, but they refused, alleging the hard rain, the cold and that the town was far away.
[5] On the next day, which was Sunday, they promised to come, God helping, to hear mass. One hour after my departure the sea became very rough and the north wind blew so fiercely that neither did the boats dare to land, nor could they beach the vessels, since the wind was blowing from the shore. They spent that day and Sunday greatly distressed by two contrary storms and much rain, until nightfall. Then the rain and storm increased in violence at the village, as well as on the sea, and all the houses and the churches fell down, and we had to go about, seven or eight men locking Arms at a time, to prevent the wind from carrying us off, and under the trees it was not less dangerous than among the houses, for as they also were blown down we were in danger of being killed beneath them. In this tempest and peril we wandered about all night . . . .
[6] In this plight we heard, all night long and especially after midnight, a great uproar, the sound of many voices, the tinkling of little bells, also flutes and tambourines and other instruments, the most of which noise lasted until morning, when the storm ceased. Never has such a fearful thing been witnessed in those parts. . . . On Monday morning we went down to the harbor, but did not find the vessels. . . . So we followed the shore, looking for wreckage, and not finding any turned into the forest. Walking through it we saw, a fourth of a league [almost 1 mile] from water, the little boat of one of the vessels on the top of trees, and ten leagues [30 miles] further, on the coast, were two men of my crew and certain covers of boxes. The bodies were so disfigured by striking against the rocks as to be unrecognizable. There were also found a cape and a tattered quilt, nothing else. Sixty people and twenty horses perished on the ships. . . .
[7] We remained thus for several days in great need and distress, for the food and stores at the village had been ruined also, as well as some cattle. The country was pitiable to look at. The trees had fallen and the woods were blighted, and there was neither foliage nor grass. In this condition we were until the 5th day of the month of November, when the Governor, with his four vessels, arrived. They also had weathered a great storm and had escaped by betaking themselves to a safe place in time. The people on board of the ships and those he found were so terrified by what had happened that they were afraid to set to sea again in winter and begged the Governor to remain there for that season, and he, seeing their good will and that of the inhabitants, wintered at that place. . . .
[8] At that time the Governor came with a brig [sailing vessel] he had bought at Trinidad, and with him a pilot called Miruelo. That man he had taken because he said he knew the way and had been on the River of the Palms [Rio Grande] and was a very good pilot for the whole northern coast [of the Gulf of Mexico]. . . . The people he took along were 400 men and eighty horses, on four vessels and one brigantine [another sailing ship]. The pilot we had taken ran the vessels aground on the sands called "of Canarreo," [islands near Cuba] so that the next day we were stranded and remained stranded for fifteen days, the keels often touching bottom. Then a storm from the south drove so much water on the shoals that we could get off, though not without much danger.
[9] Departing from there and arrived at Guaniguanico [western Cuba], another tempest came up in which we nearly perished. . . . We coasted the way of Florida, and on Holy Thursday cast anchor at the mouth of a bay, at the head of which we saw certain houses and habitations of Indians.
[10] On that same day the clerk, Alonso Enriquez, left and went to an island in the bay and called the Indians, who came and were with him a good while, and by way of exchange they gave him fish and some venison [deer meat]. The day following (which was Good Friday) the Governor disembarked, with as many men as his little boats would hold, and as we arrived at the huts or houses of the Indians we had seen, we found them abandoned and deserted, the people having left that same night in their canoes. One of those houses was so large that it could hold more than 300 people. The others were smaller, and we found a golden rattle among the nets. The next day the Governor hoisted flags in behalf of Your Majesty and took possession of the country in Your Royal name, exhibited his credentials, and was acknowledged as Governor according to Your Majesty's commands. . . . The next day the Indians of that village came, and, although they spoke to us, as we had no interpreters we did not understand them; but they made many gestures and threats, and it seemed as if they beckoned to us to leave the country. Afterward, without offering any molestation, they went away.
[11] After another day the Governor resolved to penetrate inland to explore the country and see what it contained. We went with him—the commissary, the inspector and myself, with forty men, among them six horsemen, who seemed likely to be of but little use. . . . After remaining there that night and the next day, we returned to the place where the vessels and the men were. The Governor ordered the brigantine to coast towards Florida in search of the port which Miruelo, the pilot, had said he knew, but he had missed it and did not know where we were, nor where the port was. . . .
[12] After the brigantine left we again penetrated inland, the same persons as before, with some more men. We followed the shore of the bay, and, after a march of four leagues, captured four Indians, to whom we showed maize [corn] in order to find out if they knew it, for until then we had seen no trace of it. They told us that they would take us to a place where there was maize [corn] and they led us to their village, at the end of the bay nearby, and there they showed us some that was not yet fit to be gathered. There we found many boxes for merchandise from Castilla [Southern Spain]. In every one of them was a corpse covered with painted deer hides. The commissary thought this to be some idolatrous practice, so he burnt the boxes with the corpses. We also found pieces of linen and cloth, and feather head dresses that seemed to be from New Spain, and samples of gold.
[13] We inquired of the Indians (by signs) whence they had obtained these things and they gave us to understand that, very far from there, was a province called Apalachen in which there was much gold. They also signified to us that in that province we would find everything we held in esteem. They said that in Apalachen there was plenty. [The Indians may be using disinformation to rid themselves of the Spanish.]
. . . .
[15] The next day, which was the 1st of May, the Governor took aside the commissary, the purser, the inspector, myself, a sailor called Bartolomé Fernandez and a notary [lawyer] by the name of Jeronimo de Albaniz, and told us that he had in mind to penetrate inland, while the vessels should follow the coast as far as the harbor . . . . On this he asked us to give our opinions.
[16] I replied that it seemed to me in no manner advisable to forsake the ships until they were in a safe port, held and occupied by us. I told him to consider that the pilots were at a loss, disagreeing among themselves, undecided as to what course to pursue. Moreover, the horses would not be with us in case we needed them, and, furthermore, we had no interpreter to make ourselves understood by the natives; hence we could have no parley [negotiations] with them. Neither did we know what to expect from the land we were entering, having no knowledge of what it was, what it might contain and by what kind of people it was inhabited, nor in what part of it we were; finally, that we had not the supplies required . . . , so that, in my opinion, we should re-embark and sail in quest of a land and harbor better adapted to settlement, since the country which we had seen was the most deserted and the poorest ever found in those parts.
. . .
[19] The Governor clung to his own idea and to the suggestions of the others.
. . .
[21] After the meeting was over he [the Governor], on that same evening, saying that it seemed to him as if he could not trust anybody, sent me word that he begged me to take charge of that part of the expedition, and as, in spite of his insistency, I declined, he asked for the reasons of my refusal, I then told him that I refused to accept, because I felt sure he would never see the ships again, or be seen by their crews any more; that, seeing how utterly unprepared he was for moving inland, I preferred to share the risk with him and his people, and suffer what they would have to suffer, rather than take charge of the vessels and thus give occasion for saying that I opposed the journey and remained out of fear, which would place my honor in jeopardy. So that I would much rather expose of my life than, under these circumstances, my good name.
. . .
[23] On Saturday, the 1st of May [1528], the day on which all this had happened, he ordered that they should give to each one of those who had to go with him, two pounds of ship-biscuit and one-half pound of bacon, and thus we set out upon our journey inland. The number of people we took along was three hundred . . . . We marched for fifteen days, living on the supplies we had taken with us, without finding anything else to eat but palmettos ["heart of palm"] like those of Andalusia [southern Spain]. In all this time we did not meet a soul, nor did we see a house or village, and finally reached a river, which we crossed with much trouble, by swimming and on rafts. It took us a day to ford the river on account of the swiftness of its current. When we got across, there came towards us some two hundred Indians, more or less; the Governor went to meet them, and after he talked to them by signs they acted in such a manner that we were obliged to set upon them and seize five or six, who took us to their houses, about half a league from there, where we found a large quantity of corn ready for harvest. We gave infinite thanks to our Lord for having helped us in such great need, for, as we were not used to such exposures, we felt greatly exhausted, and were much weakened by hunger.
[24] On the third day that we were at this place the purser, the inspector, the commissary and myself jointly begged the Governor to send out in search of a harbor, as the Indians told us the sea was not very far away. He forbade us to speak of it, saying it was at a great distance, and I being the one who most insisted, he bade me to go on a journey of discovery and search of a port, and said I should go on foot with forty people. . . .
[26] Hearing this, we left the next day, always in quest of the province called Apalachen by the Indians [in current Florida panhandle], taking as guides those whom we had captured, and marched until the 17th of June without finding an Indian who would dare to wait for us. Finally there came to us a chief, whom an Indian carried on his shoulders. He wore a painted deerskin, and many people followed him, and he was preceded by many players on flutes made of reeds. He came to the place where the Governor was and stayed an hour. We gave him to understand by signs that our aim was to reach Apalachen, but from his gestures it seemed to us that he was an enemy of the Apalachen people and that he would go and help us against them. We gave him beads and little bells and other trinkets, while he presented the Governor with the hide he wore. Then he turned back and we followed him.
. . .
[29] With such efforts we traveled until the day after St. John's Day [June 24, midsummer's day], when we came in sight of Apalachen, without having been noticed by the Indians of the land. . . . And many there were among us who besides suffering great fatigue and hunger, had their backs covered with wounds from the weight of the armor and other things they had to carry as occasion required. But to find ourselves at last where we wished to be and where we had been assured so much food and gold would be had, made us forget a great deal of our hardships and weariness.
[30] Once in sight of Apalachen, the Governor commanded me to enter the village with nine horsemen and fifty foot. So the inspector and I undertook this. Upon penetrating into the village we found only women and boys. The men were not there at the time, but soon, while we were walking about, they came and began to fight, shooting arrows at us. They killed the inspector's horse, but finally fled and left us. We found there plenty of ripe maize [corn] ready to be gathered and much dry corn already housed. We also found many deer skins and among them mantles [cloaks] made of thread and of poor quality, with which the women cover parts of their bodies. They had many vessels for grinding maize. The village contained forty small and low houses, reared in sheltered places, out of fear of the great storms that continuously occur in the country. The buildings are of straw, and they are surrounded by dense timber, tall trees and numerous water-pools, where there were so many fallen trees and of such size as to greatly obstruct and impede circulation.
. . .
[32] We remained at this village for twenty-five days, making three excursions during the time. We found the country very thinly inhabited and difficult to march through, owing to bad places, timber and lagoons. We inquired of the cacique [chief] whom we had retained and of the other Indians with us (who were neighbors and enemies of them) about the condition and settlements of the land, the quality of its people, about supplies and everything else. They answered, each one for himself, that Apalachen [in current Florida panhandle] was the largest town of all; that further in less people were met with, who were very much poorer than those here, and that the country was thinly settled, the inhabitants greatly scattered, and also that further inland big lakes, dense forests, great deserts and wastes were met with.
[33] Then we asked about the land to the south, its villages and resources. They said that in that direction and nine days' march towards the sea was a village called Aute [near Econfina River in Florida Panhandle], where the Indians had plenty of corn and also beans and melons, and that, being so near the sea, they obtained fish, and that those were their friends. Seeing how poor the country was, taking into account the unfavorable reports about its population and everything else, and that the Indians made constant war upon us . . . , we agreed to depart and go in search of the sea, and of the village of Aute, which they had mentioned. . . .
[34] On the second day, however, we reached a lake very difficult to cross . . . . Once in the middle of it, a number of Indians assailed us from behind trees that concealed them from our sight, while others were on fallen trees, and they began to shower arrows upon us, so that many men and horses were wounded, and before we could get out of the lagoon our guide was captured by them. . . .
[35] So the Governor ordered the horsemen to dismount and attack them on foot. The pursuer dismounted also, and our people attacked them. Again they fled to a lagoon, and we succeeded in holding the trail. In this fight some of our people were wounded, in spite of their good armor. There were men that day who swore they had seen two oak trees, each as thick as the calf of a leg, shot through and through by arrows, which is not surprising if we consider the force and dexterity with which they shoot. I myself saw an arrow that had penetrated the base of a poplar tree for half a foot in length. All the many Indians from Florida we saw were archers, and, being very tall and naked, at a distance they appear giants.
[36] Those people are wonderfully built, very gaunt and of great strength and agility*. Their bows are as thick as an arm, from eleven to twelve spans long, shooting an arrow at 200 paces with unerring aim. . . . [*strength and agility . . . = typical first contact reaction to beauty and athleticism of Native Americans; later contact literature often depicts them as broken people.]
[37] In this manner we marched for eight days, without meeting any more natives, until one league from the site to which I said we were going. There, as we were marching along, Indians crept up unseen and fell upon our rear. A boy belonging to a nobleman, called Avellaneda, who was in the rear guard, gave the alarm. Avellaneda turned back to assist, and the Indians hit him with an arrow on the edge of the cuirass, piercing his neck nearly through and through, so that he died on the spot, and we carried him to Aute. It took us nine days from Apalachen to the place where we stopped. And then we found that all the people had left and the lodges were burnt. But there was plenty of maize, squash and beans, all nearly ripe and ready for harvest. We rested there for two days.
[38] After this the Governor entreated me to go in search of the sea, as the Indians said it was so near by, and we had, on this march, already suspected its proximity from a great river to which we had given the name of the Rio de la Magdalena. . . .
[39] The next day I sent twenty men to reconnoiter the coast and explore it, who returned on the day following at nightfall, saying that these inlets and bays were very large and went so far inland as greatly to impede our investigations, and that the coast was still at a great distance. Hearing this and considering how ill-prepared we were for the task, I returned to where the Governor was. We found him sick, together with many others. The night before, Indians had made an attack, putting them in great stress, owing to their enfeebled condition. . . .
[40] On the next day we left Aute and marched (all day) to the spot I had visited on my last exploration. Our march was extremely difficult, for neither had we horses enough to carry the sick, nor did we know how to relieve them. They became worse every day, and our sufferings were afflicting. There it became manifest how few resources we had for going further, and even in case we had been provided we did not know where to go; our men were mostly sick and too much out of condition to be of any use whatever. I refrain from making a long story of it. Any one can imagine what might be experienced in a land so strange and so utterly without resources of any kind, either for stay or for an escape. Nevertheless, since the surest aid was God, Our Lord, and since we never doubted of it, something happened that put us in a worse plight yet.
[41] Most of the horsemen began to leave in secret, hoping thus to save themselves, forsaking the Governor and the sick, who were helpless. Still, as among them were many of good families and of rank, they would not suffer this to happen unbeknown to the Governor and Your Majesty's officials, so that, when we remonstrated [objected], showing at what an unseasonable time they were leaving their captain and the sick and, above all, forsaking Your Majesty's service, they concluded to stay, and share the fate of all, without abandoning one another. The Governor thereupon called them to his presence all together, and each one in particular, asking their opinion about this dismal country, so as to be able to get out of it and seek relief, for in that land there was none.
[42] One-third of our people were dangerously ill, getting worse hourly, and we felt sure of meeting the same fate, with death as our only prospect, which in such a country was much worse yet. And considering these and many other inconveniences and that we had tried many expedients, we finally resorted to a very difficult one, which was to build some craft in which to leave the land. It seemed impossible, as none of us knew how to construct ships. We had no tools, no iron, no smithery, no oakum [tarred fiber for caulking ship], no pitch [resin for caulking], no tackling [shipbuilding equipment]; finally, nothing of what was indispensable. Neither was there anybody to instruct us in shipbuilding, and, above all, there was nothing to eat, while the work was going on, for those who would have to perform the task. Considering all this, we agreed to think it over. Our parley [conference] ceased for that day, and everyone went off, leaving it to God, Our Lord, to put him on the right road according to His pleasure.
[43] The next day God provided that one of the men should come, saying that he would make wooden flues [vents, pipes], and bellows [air-pressure pump] of deerskin [<blacksmith equipment], and as we were in such a state that anything appearing like relief seemed acceptable, we told him to go to work . . . .
[44] In order to obtain food while the work proposed was in progress we determined upon four successive raids into Aute, with all the horses and men that were fit for service, and that on every third day a horse should be killed and the meat distributed among those who worked at the barges and among the sick. . . .
[45a] During that time some of the party went to the coves [small coastal bay] and inlets for sea-food, and the Indians surprised them twice, killing ten of our men in plain view of the camp, without our being able to prevent it. We found them shot through and through with arrows, for, although several wore good armor, it was not sufficient to protect them, since, as I said before, they shot their arrows with such force and precision. . . .
[45b] In all these parts we saw no mountains nor heard of any, and before embarking [boarding the barges] we had lost over forty men through sickness and hunger, besides those killed by Indians. On the twenty-second day of the month of September we had eaten up all the horses but one. We embarked in the following order . . . . The last one [barge] he gave to the inspector and to me, with forty-nine men, and, after clothing and supplies were put on board, the sides of the barges only rose half a foot above the water. Besides, we were so crowded as to be unable to stir. So great is the power of need that it brought us to venture out into such a troublesome sea in this manner, and without any one among us having the least knowledge of the art of navigation.
[46] . . . We sailed seven days among those inlets, in the water waist deep, without signs of anything like the coast. At the end of this time we reached an island near the shore. My barge went ahead, and from it we saw five Indian canoes coming. The Indians abandoned them and left them in our hands, when they saw that we approached. . . .
[47] Then we set out to sea again, coasting towards the River of Palms. Every day our thirst and hunger increased because our supplies were giving out, as well as the water supply, for the pouches we had made from the legs of our horses soon became rotten and useless. . . .
[49] I tell this briefly, not thinking it necessary to relate in particular all the distress and hardships we bore. Moreover, if one takes into account the place we were in and the slight chances of relief he may imagine what we suffered. Seeing that our thirst was increasing and the water was killing us, while the storm did not abate, we agreed to trust to God, Our Lord, and rather risk the perils of the sea than wait there for certain death from thirst. So we left in the direction we had seen the canoe going on the night we came here. . . .
[50] It was Our Lord's pleasure, who many a time shows His favor in the hour of greatest distress, that at sunset we turned a point of land and found there shelter and much improvement. Many canoes came and the Indians in them spoke to us, but turned back without waiting. They were tall and well built, and carried neither bows nor arrows. We followed them to their lodges, which were nearly along the inlet, and landed, and in front of the lodges we saw many jars with water, and great quantities of cooked fish. The Chief of that land offered all to the Governor and led him to his abode. The dwellings were of matting and seemed to be permanent. When we entered the home of the chief he gave us plenty of fish, while we gave him of our maize [corn], which they ate in our presence, asking for more. So we gave more to them, and the Governor presented him with some trinkets. While with the cacique [chief] at his lodge, half an hour after sunset, the Indians suddenly fell upon us and upon our sick people on the beach.
[51] They also attacked the house of the cacique, where the Governor was, wounding him in the face with a stone. Those who were with him seized the cacique, but as his people were so near he escaped, leaving in our hands a robe of marten-ermine skin [fur of weasel-like mammals], which, I believe, are the finest in the world and give out an odor like amber and musk. . . . [The robe made of marten pelts reappears in para. 101 below]
[52] Those of us who were there, seeing the Governor hurt, placed him aboard the barge and provided that most of the men should follow him to the boats. . . .
[53] Not one of us escaped unhurt. I was wounded in the face . . . . After this we again embarked and navigated for three days, having taken along but a small supply of water, the vessels we had for it being few. So we found ourselves in the same plight as before.
. . .
[58] The Governor did not want to touch [land], but entered a bay close by, where there were many small islands. There we got together and took fresh water out of the sea, because the river emptied into it like a torrent.
[59] For two days we had eaten the corn raw, and now, in order to toast it, we went ashore on that island, but not finding any firewood, agreed to go to the river, which was one league from there behind the point. However, the current was so strong that it in no way allowed us to land, but rather carried us away from the shore against all our efforts. The north wind that blew off shore freshened so much that it drove us back to the high sea . . . . We navigated two days yet, trying hard to reach the shore. On the third day, a little before sunrise, we saw many columns of smoke rising on the coast. Working towards these . . .
[60] When it dawned the barges had been driven apart from each other. I found myself in thirty fathoms and, drifting along at the hour of vespers [early evening], I descried [spotted] two barges, and as I approached saw that the first one was that of the Governor, who asked me what I thought we should do. I told him that we ought to rejoin the other barge, which was ahead of us, and in no manner forsake her, and the three together should continue our way whither God might take us. He replied it was impossible, since the barge was drifting far away into the sea, whereas he wanted to land . . . .
[61] Seeing his determination, I took to my own oar and the other oarsmen in my craft did the same, and thus we rowed until nearly sunset. But as the Governor had with him the healthiest and strongest men, in no way could we follow or keep up with him. Seeing this, I asked him to give me a rope from his barge to be able to follow, but he answered that it was no small effort on their part alone to reach the shore on that night. I told him that since it was barely possible for us to follow and do what he had ordained, he should tell me what he commanded me to do. He answered that this was no time for orders; that each one should do the best he could to save himself; that he intended to do it that way, and with this he went on with his craft. [An archetypal moment for an American narrative: do people work together, or is it every man for himself?]
[62] As I could not follow him, I went after the other barge . . . . We traveled together for four days, our daily ration being half a handful of raw maize [corn]. At the end of these four days a storm overtook us, in which the other barge was lost. . . .
[63] It being winter and the cold very great, and as we had been suffering so many days from hunger and from the injuries we received from the waves, that the next day people began to break down, so that when the sun set all those aboard of my barge had fallen in a heap and were so near dying that few remained conscious, and not five men kept on their feet.
[64] . . . Two hours after nightfall the skipper told me to steer the craft alone, since he felt that he would die that same night. Thereupon I stood at the helm, and after midnight went to see if the skipper was dead, but he said that, on the contrary, he felt better and would steer till daybreak. . . .
[65] Near daybreak I fancied to hear the sound of breakers [breaking waves], for as the coast was low, their noise was greater. Surprised at it, I called to the skipper, who said he thought we were near the shore. . . .
[In following passages, explorers are shipwrecked on or near Galveston Island, which they call "The Island of Ill-Fate" or "Island of Doom" (see paragraph 90 below)]
[66] Close to shore a wave took us and hurled the barge a horse's length out of water. With the violent shock nearly all the people who lay in the boat like dead came to themselves, and, seeing we were close to land, began to crawl out on all fours. . . . we built a fire and toasted some of our maize. We found rain water, and with the warmth of the fire people revived and began to cheer up. The day we arrived there was the sixth of the month of November.

[67] After the people had eaten I sent Lope de Oviedo . . . to go to some trees nearby and climb to the top of one, examine the surroundings and the country in which we were. He did so and found we were on an island . . . . He went, found a footpath, followed it for about one-half league, and saw several Indian huts which stood empty because the Indians had gone out into the field.

[68] He took away a cooking pot, a little dag [strip of cloth?] and a few ruffs [birds] and turned back, but as he seemed to delay I sent two other Christians to look for him and find out what had happened.

[69] They met him nearby and saw that three Indians, with bows and arrows, were following and calling to him, while he did the same to them by signs. So he came to where we were, the Indians remaining behind, seated on the beach. Half an hour after a hundred Indian archers joined them, and our fright was such that, whether tall or little, it made them appear giants to us. They stood still close to the first ones, near where we were.

[The Indian peoples inhabiting Galveston Island at the time were the Karankawa and Akokisa tribes.]

[70] We could not defend ourselves, as there were scarcely three of us who could stand on their feet. The inspector and I stepped forward and called them. They came, and we tried to quiet them the best we could and save ourselves, giving them beads and bells. Each one of them gave me an arrow in token of friendship, and by signs they gave us to understand that on the following morning they would come back with food . . . .

[71] The next day, at sunrise, which was the hour the Indians had given us to understand, they came as promised and brought us plenty of fish and some roots which they eat that taste like nuts . . . .

[72] In the evening they returned and brought us more fish and some of the same roots, and they brought their women and children to look at us. They thought themselves very rich with the little bells and beads we gave them, and thereafter visited us daily with the same things as before. As we saw ourselves provided with fish, roots, water and the other things we had asked for, we concluded to embark again and continue our voyage.

[73] We lifted the barge out of the sand into which it had sunk (for which purpose we all had to take off our clothes) and had great work to set her afloat, as our condition was such that much lighter things would have given us trouble.

[74] Then we embarked. Two crossbow shots from shore a wave swept over us, we all got wet, and being naked and the cold very great, the oars dropped out of our hands. The next wave overturned the barge. The inspector and two others clung to her to save themselves, but the contrary happened; they got underneath the barge and were drowned.

[75] The shore being very rough, the sea took the others and thrust them, half dead, on the beach of the same island again, less the three that had perished underneath the barge.

[76] The rest of us, as naked as we had been born, had lost everything, and while it was not worth much, to us it meant a great deal. It was in November, bitterly cold, and we in such a state that every bone could easily be counted, and we looked like death itself. . . . On top of all this, a north wind arose, so that we were nearer death than life. It pleased Our Lord that, searching for the remnants of our former fire, we found wood with which we built big fires and then with many tears begged Our Lord for mercy . . . .

[77] At sunset the Indians, thinking we had not left, came to bring us food, but when they saw us in such a different attire from before and so strange-looking, they were so frightened as to turn back. I went to call them, and in great fear they came. I then gave them to understand by signs how we had lost a barge and three of our men had been drowned, while before them there lay two of our men dead, with the others about to go the same way.

[78] Upon seeing the disaster we had suffered, our misery and distress, the Indians sat down with us and all began to weep out of compassion for our misfortune, and for more than half an hour they wept so loud and so sincerely that it could be heard far away.

[Across North America many European observers remarked on the power of American Indian mourning customs; see para. 91 below]

[79] Verily, to see beings so devoid of reason, untutored, so like unto brutes, yet so deeply moved by pity for us, it increased my feelings and those of others in my company for our own misfortune. When the lament was over, I spoke to the Christians and asked them if they would like me to beg the Indians to take us to their homes. Some of the men, who had been to New Spain, answered that it would be unwise, as, once at their abode, they might sacrifice us to their idols.

. . .

[81] Still, seeing there was no remedy and that in any other way death was surer and nearer, I did not mind what they said, but begged the Indians to take us to their dwellings, at which they showed great pleasure, telling us to tarry yet a little, but that they would do what we wished. Soon thirty of them loaded themselves with firewood and went to their lodges, which were far away, while we stayed with the others until it was almost dark. Then they took hold of us and carried us along hurriedly to where they lived.

[82] Against the cold, and lest on the way some one of us might faint or die, they had provided four or five big fires on the road, at each one of which they warmed us. As soon as they saw we had regained a little warmth and strength they would carry us to the next fire with such haste that our feet barely touched the ground.

[83] So we got to their dwellings, where we saw they had built a hut for us with many fires in it. About one hour after our arrival began to dance and to make a great celebration (which lasted the whole night), although there was neither pleasure, feast nor sleep in it for us, since we expected to be sacrificed. In the morning they again gave us fish and roots, and treated us so well that we became reassured, losing somewhat our apprehension of being butchered.

[84] That same day I saw on one of the Indians a trinket he had not gotten from us, and asking from where they had obtained it they answered, by signs, that other men like ourselves and who were still in our rear, had given it to them. . . .

[85] All together, we agreed upon repairing their barge, and that those who had strength and inclination should proceed in it, while the others should remain until completely restored and then go as best they could along the coast, following it till God would be pleased to get us all together to a land of Christians.

[86] . . . the barge proved not to be seaworthy and soon sank. Now, being in the condition which I have stated—that is, most of us naked and the weather so unfavorable for walking and for swimming across rivers and coves, and we had neither food nor any way to carry it, we determined upon submitting to necessity and upon wintering there, and we also agreed that four men, who were the most able-bodied, should go to Panuco [see para. 17] . . . .

[87] A few days after these four Christians had left, the weather became so cold and tempestuous that the Indians could no longer pull roots, and the canebrake in which they used to fish yielded nothing more. As the lodges afforded so little shelter, people began to die, and five Christians, quartered on the coast, were driven to such an extremity that they ate each other up until but one remained, who being left alone, there was nobody to eat him. . . . At this the Indians were so startled, and there was such an uproar among them, that I verily believe if they had seen this at the beginning they would have killed them, and we all would have been in great danger. After a very short time, out of eighty men who had come there in our two parties only fifteen remained alive. [Instructor's note: Anglo-Texans sometimes refer to the Karankawa natives of this region as cannibals, but de Vaca's account indicates that the Europeans' resort to cannibalism scandalizes the Indians of Galveston. See also paragraphs 92 &122.]

[88] Then the natives fell sick from the stomach, so that one-half of them died also, and they, believing we had killed them, and holding it to be certain, they agreed among themselves to kill those of us who survived. [The Indians may have contracted an unfamiliar virus from the Europeans, though neither side could have guessed at the medical causes.]

[89] But when they came to execute it, an Indian who kept me told them not to believe we were the cause of their dying, for if we had so much power we would not have suffered so many of our own people to perish without being able to remedy it ourselves. He also told them there remained but very few of us, and none of them did any harm or injury, so that the best was to let us alone. It pleased Our Lord they should listen to his advice and counsel and give up their idea.

[90] To this island we gave the name of the Island of Ill-Fate ["Isla de Malhado"; a.k.a. "Island of Doom"; i.e. Galveston Island]. The people on it are tall and well formed; they have no other weapons than bows and arrows with which they are most dexterous. The men have one of their nipples perforated from side to side and sometimes both; through this hole is thrust a reed as long as two and a half hands and as thick as two fingers; they also have the under lip perforated and a piece of cane in it as thin as the half of a finger. The women do the hard work.* People stay on this island from October till the end of February, feeding on the roots I have mentioned, taken from under the water in November and December. They have channels made of reeds and get fish only during that time; afterwards they subsist on roots. At the end of February they remove to other parts in search of food, because the roots begin to sprout and are not good any more. [*European observers frequently describe Indian women as overworked and Indian men as carefree; the division of labor may be balanced somewhat by male hunting and warfare. See Thomas Jefferson, Notes on the State of Virginia (paragraph 1b).]

[91] Of all the people in the world, they are those who most love their children and treat them best, and should the child of one of them happen to die, parents and relatives bewail it, and the whole settlement, the lament lasting a full year, day after day.* Before sunrise the parents begin to weep, after them the tribe, and the same they do at noon and at dawn. At the end of the year of mourning they celebrate the anniversary and wash and cleanse themselves of all their paint. They mourn all their dead in this manner, old people excepted, to whom they do not pay any attention, saying that these have had their time and are no longer of any use, but only take space, and food from the children. [*Communal mourning is often remarked by Europeans among American Indians, making it something of a pan-Indian trait.]

[92] Their custom as to bury the dead, except those who are medicine men among them, whom they burn, and while the fire is burning, all dance and make a big festival, grinding the bones to powder. At the end of the year, when they celebrate the anniversary, they scarify themselves [cut or brand their skin] and give to the relatives the pulverized bones to drink in water. [<ritual cannibalism akin to Holy Communion] Every man has a recognized wife, but the medicine men enjoy greater privileges, since they may have two or three, and among these wives there is great friendship and harmony.

. . .

[94] . . . Now, as during the time we were there so many of them died, there was great starvation in most of the lodges, due to their customs and ceremonials, as well as to the weather, which was so rough that such as could go out after food brought in but very little, withal working hard for it. Therefore the Indians by whom I was kept forsook the island and in several canoes went over to the mainland to some bays where there were a great many oysters and during three months of the year they do not eat anything else and drink very bad water. There is lack of firewood, but great abundance of mosquitoes. . . . There we remained to the end of April, when we went to the seashore, where we ate blackberries for a whole month, during which time they danced and celebrated incessantly.

[95] On the island I have spoken of they wanted to make medicine men of us without any examination or asking for our diplomas, because they cure diseases by breathing on the sick, and with that breath and their hands they drive the ailment away. So they summoned us to do the same in order to be at least of some use. We laughed, taking it for a jest, and said that we did not understand how to cure.

[96] Thereupon they withheld our food to compel us to do what they wanted. Seeing our obstinacy, an Indian told me that I did not know what I said by claiming that what he knew was useless, because stones and things growing out in the field have their virtues, and he, with a heated stone, placing it on the stomach, could cure and take away pain, so that we, who were wiser men, surely had greater power and virtue. [impressive rendering of Indians' reasoning]

[97] At last we found ourselves in such stress as to have to do it, without risking any punishment. Their manner of curing is as follows: When one is ill they call in a medicine man, and after they are well again not only do they give him all they have, but even things they strive to obtain from their relatives. All the medicine man does is to make a few cuts where the pain is located and then suck the skin around the incisions. They cauterize with fire, thinking it very effective, and I found it to be so by my own experience. Then they breathe on the spot where the pain is and believe that with this the disease goes away.

[98] The way we treated the sick was to make over them the sign of the cross while breathing on them, recite a Pater noster ["Our Father"] and Ave Maria ["Hail, Mary"], and pray to God, Our Lord, as best we could to give them good health and inspire them to do us some favors. Thanks to His will and the mercy He had upon us, all those for whom we prayed, as soon as we crossed them, told the others that they were cured and felt well again. For this they gave us good cheer [psychic and material support], and would rather be without food themselves so as to give it to us . . . .

[100] All the people of this country go naked; only the women cover part of their bodies with a kind of wool that grows on trees. [<Spanish moss?] The girls go about in deer skins. They are very liberal towards each other with what they have. There is no ruler among them. All who are of the same descendancy [parentage, families] cluster together. There are two distinct languages spoken on the island; those of one language are called Capoques, those of the other Han. [<These references to two languages may indicate the distinct Karankawa and Akokisa peoples of the area.] They have the custom, when they know each other and meet from time to time, before they speak, to weep for half an hour. After they have wept the one who receives the visit rises and gives to the other all he has. The other takes it, and in a little while goes away with everything. Even sometimes, after having given and obtained all, they part without having uttered a word. There are other very queer customs, but having told the principal ones and the most striking, I must now proceed to relate what further happened to us.

[101] After Dorantes and Castillo had come back to the island, they gathered together all the Christians, who were somewhat scattered, and there were in all fourteen. I, as told, was in another place, on the mainland, whither my Indians had taken me and where I suffered from such a severe illness . . . . When the Christians learned of it they gave an Indian the robe of marten we had taken from the cacique, as stated [para. 51 above], in order that he should guide them to where I was, to see me, and so twelve of them came . . . .

[Following paragraphs resemble the genre of captivity narrative; compare Mary Rowlandson & Mary Jemison]

[103] My sickness prevented me from following or seeing them. I had to remain with those same Indians of the island for more than one year, and as they made me work so much and treated me so badly I determined to flee and go to those who live in the woods on the mainland, and who are called those from (of) Charruco.

[104] I could no longer stand the life I was compelled to lead. Among many other troubles I had to pull the eatable roots out of the water and from among the canes where they were buried in the ground, and from this my fingers had become so tender that the mere touch of a straw caused them to bleed. The reeds would cut me in many places, because many were broken and I had to go in among them with the clothing I had on, of which I have told. This is why I went to work and joined the other Indians. Among these I improved my condition a little by becoming a trader, doing the best in it I could, and they gave me food and treated me well.

[105] They entreated me to go about from one part to another to get the things they needed, as on account of constant warfare there is neither travel nor barter in the land.

[106] So, trading along with my wares I penetrated inland as far as I cared to go and along the coast as much as forty or fifty leagues. My stock consisted mainly of pieces of seashells and cockles [clams or mollusks], and shells with which they cut a fruit which is like a bean, used by them for healing and in their dances and feasts. This is of greatest value among them, besides shell-beads and other objects. These things I carried inland, and in exchange brought back hides and red ochre with which they rub and dye their faces and hair; flint for arrow points, glue and hard canes where-with to make them, and tassels made of the hair of deer, which they dye red. This trade suited me well because it gave me liberty to go wherever I pleased; I was not bound to do anything and no longer a slave. Wherever I went they treated me well, and gave me to eat for the sake of my wares. My principal object in doing it, however, was to find out in what manner I might get further away. I became well known among them; they rejoiced greatly when seeing me and I would bring them what they needed, and those who did not know me would desire and endeavor to meet me for the sake of my fame.

. . .

[108] Nearly six years I spent thus in the country, alone among them and naked, as they all were themselves. ["naked" = lacking full body cover, not necessarily nude]

[109] The reason for remaining so long was that I wished to take with me a Christian called Lope de Oviedo, who still lingered on the island. . . . But year after year he put it off to the year that was to follow. In the end I got him to come, took him away, and carried him across the inlets and through four rivers on the coast, since he could not swim. Thence we proceeded, together with several Indians . . . .

[110] On the opposite shore we saw Indians who had come to meet those in our company. They informed us that further on there were three men like ourselves and told us their names. . . . We asked them about those who remained alive, and they said they were in a very sorry condition, as the boys and other Indians, idlers and roughs, kicked them, slapped their faces and beat them with sticks, and such was the life they had to lead.

[111] We inquired about the country further on and the sustenance that might be found in it. They said it was very thinly settled, with nothing to eat, and the people dying from cold, as they had neither hides nor anything else to protect their bodies. . . . And to show us that what they said of the ill-treatment of our people was true: the Indians with whom we were kicked and beat my companion. . . . They threw mud at us, and put arrows to our chests every day, saying they would kill us in the same way as our companions. And fearing this, Lope de Oviedo, my companion, said he preferred to go back, with some women of the Indians in whose company we had forded the cove . . . . He went back and I remained alone among these Indians . . . .

[113] An Indian told me that the Christians had come . . . . When I got near the site where they had their lodges, Andres Dorantes came out to look who it was, because the Indians had informed him also that a Christian was coming, and when he saw me he was much frightened, as for many days they believed me to be dead, the Indians having told them so. . . .

[114] Still, as it pleased God, Our Lord, to spare me after all my sufferings and sickness and finally let me rejoin them, they at last determined upon fleeing, as I would take them safely across the rivers and bays we might meet. But they advised me to keep it secret from the Indians . . . , after which time they would remove to another section in order to eat prickly pears. These are a fruit of the size of eggs, red and black, and taste very good. . . .

[116] And so, being here with them, they told me that after leaving the Island of Ill-Fate [Galveston Island] they met on the coast the boat in which the purser and the monks were going adrift, and that crossing the rivers, of which there were four, all very large and very swift, the barges in which they crossed were swept out into the sea, where four of their number were drowned. . . . The survivors also were very near death. On the whole trip they ate nothing but crawfish [sea crayfish or spiny lobster] and yerba pedrera [seaweed].

. . .

[122] . . . Thus they [the governor's party] perished one after another, the survivors slicing the dead for meat. [<see also para. 87] The last one to die was Sotomayor, and Esquivel cut him up and fed on his body until the first of March, when an Indian, of those who had taken to flight previously, came to look if they were dead and took Esquivel along with him.

. . .

[124] All this account Figueroa gave after Esquivel's narrative, and thus, from one to the other, it came to me. Through it the fate of the whole fleet will be learned and known, and what happened to every one in particular. . . .

[125] At last the Christians escaped through flight, and remained with the other Indians, whose slaves they agreed to become. But, although serving them, they were so ill-treated, that no slaves, nor men in any condition of life, were ever so abused. Not content with cuffing and beating them and pulling out their beards for mere pastime, they killed three out of the six only because they went from one lodge to another. . . .

[126] To escape from that life Andres Dorantes fled to the Mariames, and they were the ones with whom Esquivel had been. They told him how Esquivel stayed with them and how he fled because a woman dreamt he would kill her son, and the Indians pursued and killed him. They also showed Andres Dorantes his sword, his rosary, his prayer book and other things of his.

[127] It is a custom of theirs to kill even their own children for the sake of dreams, and the girls when newly born they throw away to be eaten by dogs. The reason why they do it is (as they say) that all the others of that country are their enemies with whom they are always at war, and should they marry their daughters they might multiply so much as to be able to overcome them and reduce them to slavery. Hence they prefer to kill the girls rather than see them give birth to children who would become their foes.

[128] We asked them why they did not wed the girls among themselves. They replied it was bad to marry them to their own kin, and much better to do away with their daughters than to leave them to relatives or to enemies. This custom they have in common with their neighbors, the Iguaces, and no other tribe of that country has it. When they want to get married they buy their wives from their enemies. The price paid for a woman is a bow, the best to be had, with two arrows, and if he has no bow he gives a net as much as a fathom in width and one in length. They kill their own children and buy those of strangers. Marriage only lasts as long as they please. For a mere nothing they break up wedlock.

[129] Dorantes remained only a few days with those Indians and then escaped. Castillo and Estevanico went inland to the Iguaces. All those people are archers and well built, although not as tall as those we had left behind us . . . .

[130] The men do not carry burdens or loads, the women and old men have to do it, for those are the people they least esteem. They have not as much love for their children as those spoken of before. Some among them are given to unnatural vices. The women are compelled to do very hard work and in a great many ways, for out of twenty-four hours of day and night they get only six hours' rest. . . . Most of these Indians are great thieves, for, although very liberal towards each other, as soon as one turns his heads his own son or the father grabs what he can. They are great liars and drunkards and take something in order to become intoxicated. They are so accustomed to running that, without resting or getting tired, they run from morning till night in pursuit of a deer, and kill a great many, because they follow until the game [wild animals for food] is worn out, sometimes catching it alive. Their huts are of matting placed over four arches. They carry them on their back and move every two or three days in quest of food; they plant nothing that would be of any use.

[131] They are a very merry people, and even when famished do not cease to dance and celebrate their feasts and ceremonials. . . .

[136] All over this country there are a great many deer, fowl and other animals which I have before enumerated. Here also they come up with cows; I have seen them thrice and have eaten their meat. . . .

[137] When I had been with the Christians for six months, waiting to execute our plans, the Indians went for tunas [prickly pears] at a distance of thirty leagues from there, and as we were about to flee the Indians began fighting among themselves over a woman and cuffed and struck and hurt each other, and in great rage each one took his lodge and went his own way. So we Christians had to part, and in no manner could we get together again until the year following. . . .

[138] When the time for the tunas [ripening of prickly pears] came we found each other again on the same spot. We had already agreed to escape and appointed a day for it, when on that very day the Indians separated us, sending each one to a different place, and I told my companions that I would wait for them at the tunas [prickly pears] until full moon. It was the first of September and the first day of the new moon, and I told them that if at the time set they did not appear I would go on alone without them. We parted, each one going off with his Indians.

[139] I remained with mine until the thirteenth of the moon, determined to escape to other Indians as soon as the moon would be full, and on that day there came to where I was Andres Dorantes and Estevanico. They told me they had left Castillo with other people nearby, called Anagados, and how they had suffered many hardships and been lost. On the following day our Indians moved towards where Castillo was and were going to join those who kept him, making friends with them, as until then they had been at war. So we got Castillo also.

. . .

[141] All over the land are vast and handsome pastures, with good grass for cattle, and it strikes me the soil would be very fertile were the country inhabited and improved by reasonable people. ["improved" = "developed" or converted to intensive agriculture for greater population growth] . . . .

[142] Two days after moving we recommended ourselves to God, Our Lord, and fled, hoping that, although it was late in the season and the fruits of the tunas [prickly pears] were giving out, by remaining in the field we might still get over a good portion of the land. As we proceeded that day, in great fear lest the Indians would follow us, we descried [saw] smoke, and, going towards it, reached the place after sundown, where we found an Indian who, when he saw us coming, did not wait, but ran away. We sent the negro [later identified as Estevanico] after him, and as the Indian saw him approach alone he waited. The negro [Estevanico] told him that we were going in search of the people that had raised the smoke. . . . They lodged Dorantes and the negro [Estevanico] at the house of a medicine man, and me and Castillo at that of another. These Indians speak another language and are called Avavares. . . . Forthwith they offered us many tunas [prickly pears], because they had heard of us and of how we cured and of the miracles Our Lord worked through us. And surely, even if there had been no other tokens, it was wonderful how He prepared the way for us through a country so scantily inhabited . . . .

[143] On the night we arrived there some Indians came to Castillo complaining that their heads felt very sore and begging him for relief. As soon as he had made the sign of the cross over them and recommended them to God, at that very moment the Indians said that all the pain was gone. They went back to their abodes and brought us many tunas [prickly pears] and a piece of venison [deer meat], something we did not know any more what it was, and as the news spread that same night there came many other sick people for him to cure, and each brought a piece of venison, and so many there were that we did not know where to store the meat. . . .

[148] Early the next day many Indians came and brought five people who were paralyzed and very ill, and they came for Castillo to cure them. Every one of the patients offered him his bow and arrows, which he accepted, and by sunset he made the sign of the cross over each of the sick, recommending them to God, Our Lord, and we all prayed to Him as well as we could to restore them to health. And He, seeing there was no other way of getting those people to help us so that we might be saved from our miserable existence, had mercy upon us, and in the morning all woke up well and hearty and went away in such good health as if they never had had any ailment whatever. This caused them great admiration . . . .

[150] Nothing was talked about in this whole country but of the wonderful cures which God, Our Lord, performed through us, and so they came from many places to be cured, and after having been with us two days some Indians of the Susolas begged Castillo to go and attend to a man who had been wounded, as well as to others that were sick and among whom, they said, was one on the point of death. Castillo was very timid, especially in difficult and dangerous cases, and always afraid that his sins might interfere and prevent the cures from being effective. Therefore the Indians told me to go and perform the cure. . . .

[151] When I came close to their ranches I saw that the dying man we had been called to cure was dead, for there were many people around him weeping and his lodge was torn down, which is a sign that the owner has died. I found the Indian with eyes upturned, without pulse and with all the marks of lifelessness. At least so it seemed to me, and Dorantes said the same. I removed a mat with which he was covered, and as best I could prayed to Our Lord to restore his health . . . .

[152] Our Indians to whom I had given the tunas [prickly pears] remained there, and at night returned telling, that the dead man whom I attended to in their presence had resuscitated, rising from his bed, had walked about, eaten and talked to them, and that all those treated by me were well and in very good spirits. This caused great surprise and awe, and all over the land nothing else was spoken of. All who heard it came to us that we might cure them and bless their children . . . .

[153] We remained with the Avavares Indians for eight months, according to our reckoning of the moons. During that time they came for us from many places and said that verily we were children of the sun. Until then Dorantes and the negro [Estevanico] had not made any cures, but we found ourselves so pressed by the Indians coming from all sides, that all of us had to become medicine men. I was the most daring and reckless of all in undertaking cures. We never treated anyone that did not afterwards say he was well, and they had such confidence in our skill as to believe that none of them would die as long as we were among them.

. . .

[158] When the Indians saw us they clustered together, after having talked among themselves, and each one of them took the one of us whom he claimed by the hand and they led us to their homes. While with those we suffered more from hunger than among any of the others. . . . And we finally grew so hungry that we purchased two dogs [for food; see para. 161], in exchange for nets and other things, and a hide with which I used to cover myself. I have said already that through all that country we went naked, and not being accustomed to it, like snakes we shed our skin twice a year. . . .

[159] . . . I made a contract with the Indians to make combs, arrows, bows and nets for them*. Also we made matting of which their lodges are constructed and of which they are in very great need, for, although they know how to make it, they do not like to do any work, in order to be able to go in quest of food. Whenever they work they suffer greatly from hunger.

. . .

[*cf. Mary Rowlandson in 17c New England, who supports herself during Indian captivity by making clothing for Indian captors.]

[161] After we had eaten the dogs [para.158] it seemed to us that we had enough strength to go further on, so we commended ourselves to the guidance of God, Our Lord, took leave of these Indians, and they put us on the track of others of their language who were nearby. . . .

[164] From the Island of Ill-Fate [Galveston Island] on, all the Indians whom we met as far as to here have the custom of not cohabiting with their wives when these are pregnant, and until the child is two years old. [American Indians practice birth control]

[165] Children are nursed to the age of twelve years, when they are old enough to gather their own food. We asked them why they brought their children up in that way and they replied, it was owing to the great scarcity of food all over that country, since it was common (as we saw) to be without it two or three days, and even four, and for that reason they nursed the little ones so long to preserve them from perishing through hunger. And even if they should survive, they would be very delicate and weak. When one falls sick he is left to die in the field unless he is somebody's child. Other invalids, if unable to travel, are abandoned; but a son or brother is taken along.

[166] There is also a custom for husbands to leave their wives if they do not agree, and to remarry whom they please; this applies to the young men, but after they have had children they stay with their women and do not leave them.

[167] When, in any village, they quarrel among themselves, they strike and beat each other until worn out, and only then do they separate. Sometimes their women step in and separate them, but men never interfere in these brawls. Nor do they ever use bow and arrow, and after they have fought and settled the question, they take their lodges and women and go out into the field to live apart from the others till their anger is over, and when they are no longer angry and their resentment has passed away they return to the village and are as friendly again as if nothing had happened. There is no need of mediation. . . .

[170] . . . While I was with the Aguenes and these not on their guard, their enemies surprised them at midnight, killing three and wounding a number, so that they fled from their houses to the forest. As soon, however, as they noticed that the others had gone they went back, picked up all the arrows the others had spent and left and followed them as stealthily as possible. That same night they reached the others' dwellings unnoticed, and at sunrise attacked, killing five, besides wounding a great many. The rest made their escape, leaving homes and bows behind, with all their other belongings. [This paragraph offers an exemplary description of premodern warfare, in which punitive casualties occur but communities are rarely devastated.]

[171] A short time after this the women of those calling themselves Guevenes came, held a parley and made them friends again, but sometimes women are also the cause of war. . . .

[172] Those Indians are the readiest people with their weapons of all I have seen in the world, for when they suspect the approach of an enemy they lie awake all night with their bows within reach and a dozen of arrows, and before one goes to sleep he tries his bow, and should the string not be to his liking he arranges it until it suits him. Often they crawl out of their dwellings so as not to be seen and look and spy in every direction after danger, and if they detect anything, in less than no time are they all out in the field with their bows and arrows. . . .

[174] Horses are what the Indians dread most, and by means of which they will be overcome.

. . .

[176] Many times they [the Indians] are shot through and through with arrows, but do not die from the wounds as long as the bowels or heart are not touched; on the contrary, they recover quickly. Their eyesight, hearing and senses in general are better, I believe, than those of any other men upon earth. They can stand, and have to stand, much hunger, thirst and cold, being more accustomed and used to it than others. This I wished to state here, since, besides that all men are curious to know the habits and devices of others, such as might come in contact with those people should be informed of their customs and deeds, which will be of no small profit to them.

. . .

[179] In this whole country they make themselves drunk by a certain smoke for which they give all they have. They also drink something which they extract from leaves of trees . . . .

[181] During the time I was among them I saw something very repulsive, namely, a man married to another. Such are impotent and womanish beings, who dress like women and perform the office of women, but use the bow and carry big loads. Among these Indians we saw many of them; they are more robust than the other men, taller, and can bear heavy burdens.

. . .

[184] When we were about to leave some women happened to come, that belonged to Indians living further on, and, informing ourselves where their abodes were, we left, although the Indians entreated us to remain a day longer, since the place we wanted to go to was very far away, and there was no trail to it. They showed us how the women who had just arrived were tired, but that if we would let them rest until the next day, they then would accompany and guide us. We left, nevertheless, and soon the women followed with others of the village.

[185] There being no trails in that country, we soon lost our way. At the end of four leagues we reached a spring, and there met the women who had followed us, and who told us of all they had gone through until they fell in with us again. We went on, taking them along as guides.

[186] In the afternoon we crossed a big river, the water being more than waist-deep. It may have been as wide as the one of Sevilla, and had a swift current. At sunset we reached a hundred Indian huts and, as we approached, the people came out to receive us, shouting frightfully, and slapping their thighs. They carried perforated gourds filled with pebbles, which are ceremonial objects of great importance. They only use them at dances, or as medicine, to cure, and nobody dares touch them but themselves. They claim that those gourds have healing virtues, and that they come from Heaven, not being found in that country; nor do they know where they come from, except that the rivers carry them down when they rise and overflow the land.

[187] So great was their excitement and eagerness to touch us that, every one wanting to be first, they nearly squeezed us to death, and, without suffering our feet to touch the ground, carried us to their abodes. . . .

[188] The whole night they spent in celebration and dancing, and the next morning they brought us every living soul of that village to be touched by us and to have the cross made over them, as with the others. . . .

[190] After we left those we went to many other lodges, but thence on there prevailed a new custom. While we were received very well everywhere, those who came with us would treat those who received us badly, taking away their belongings and plundering their homes, without leaving them anything. It grieved us very much to see how those who were so good to us were abused. Besides, we dreaded lest this behavior might cause trouble and strife. But as we could not venture to interfere or punish the transgressors, we had to wait until we might have more authority over them. Furthermore, the sufferers themselves, noticing how we felt, comforted us by saying we should not worry; that they were so happy at seeing us as to gladly lose their own, considering it to be well employed, and besides, that further on they would repay themselves from other Indians who were very rich. On that whole journey we were much worried by the number of people following us. We could not escape them, although we tried, because they were so anxious to touch us, and so obtrusive that in three hours we could not get through with them.

. . .

[194] When the Indians saw we were determined not to go whither they wanted, they said that nobody lived where we intended to go, neither were there tunas [prickly pears] nor any other food, and they entreated us to tarry one day longer with them, to which we consented. Two Indians were sent out to look for people on our proposed route.

[195] The next day we departed, taking many of them along, the women carrying water, and so great had become our authority that none dared to drink without our permission. After going two leagues we met the men sent out in search of people, but who had not found any. At this the Indians seemed to show grief, and again begged us to take the way of the mountains, but we persisted, and, seeing this, they took mournful leave of us and turned back down the river to their homes, while we proceeded along the stream upwards.

[196] Soon we met two women carrying loads. As they descried us they stood still, put down their loads, and brought us of what these contained, which was cornmeal, and told us that higher up on the river we would meet with dwellings, plenty of tunas [prickly pears], and of that same meat. We left them as they were going to those from whom we had just taken leave, and walked on until at sunset we reached a village of about twenty lodges, where they received us with tears and deep sorrow. They already knew that, wherever we arrived, the people would be robbed and plundered by those in our company. But, seeing us alone, they lost their fear, and gave us tunas, though nothing else. We stayed there over night.

[197] At daybreak the same Indians we had left the day before surprised the lodges, and, as the people were unprepared, in fancied security, and had neither time nor place to hide anything, they were stripped of all their chattels, at which they wept bitterly. In consolation, the robbers told them that we were children of the sun, and had the power to cure or kill, and other lies, bigger even than those which they invent to suit their purposes. They also enjoined them to treat us with great reverence, and be careful not to arouse our wrath; to give us all they had and guide us to where there were many people, and that wherever we should come to they should steal and rob everything the others had, such being the custom.

[198] . . . As we neared the lodges all the inmates came out to receive us, with much rejoicing and display, and, among other things, two of their medicine-men gave us two gourds. Thence onward we carried gourds, which added greatly to our authority, since they hold these ceremonial objects very high. Our companions sacked the dwellings, but as there were many and they only few in number, they could not carry away all they took, so that more than half was left to waste. Thence we turned inland for more than fifty leagues, following the slopes of the mountains, and at the end of them met forty dwellings.

[199] There, among other things which they gave us, Andres Dorantes got a big rattle of copper, large, on which was represented a face, and which they held in great esteem. They said it had been obtained from some of their neighbors. Upon asking these whence it had come, they claimed to have brought it from the north, where there was much of it and highly prized. We understood that, wherever it might have come from, there must be foundries, and that metal was cast in molds. [<tokens of more advanced civilization] . . . .

[201] Here they brought to me a man who, they told, a long time ago had been shot through the left side of the back with an arrow, the head of which stuck close to his heart. He said it gave him much pain, and that on this account he was sick. I touched the region of the body and felt the arrowhead, and that it had pierced the cartilage. So, with a knife, I cut open the breast as far as the place. The arrow point had gotten athwart, and was very difficult to remove. By cutting deeper, and inserting the point of the knife, with great difficulty I got it out; it was very long. Then, with a deer-bone, according to my knowledge of surgery, I made two stitches. After I had extracted the arrow they begged me for it, and I gave it to them. The whole village came back to look at it, and they sent it further inland that the people there might see it also.

[202] On account of this cure they made many dances and festivities, as is their custom. The next day I cut the stitches, and the Indian was well. The cut I had made only showed a scar like a line in the palm of the hand, and he said that he felt not the least pain.

[203] Now, this cure gave us such fame among them all over the country as they were capable of conceiving and respecting. We showed them our rattle, and they told us that where it had come from there were a great many sheets of the same [metal] buried, that it was a thing they valued highly, and that there were fixed abodes at the place. We believe it to be near the South Sea, for we always heard that sea was richer [in metal] than the one of the north.

[204] After leaving these people we traveled among so many different tribes and languages that nobody's memory can recall them all, and always they robbed each other; but those who lost and those who gained were equally content. The number of our companions became so large that we could no longer control them.

. . .

[206] The women brought many mats, with which they built us houses, one for each of us and those attached to him. After this we would order them to broil all the game [wild animals slaughtered for food], and they did it quickly in ovens built by them for the purpose. We partook of everything a little, giving the rest to the principal man among those who had come with us for distribution among all. Every one then came with the share he had received for us to breathe on it and bless it, without which they left it untouched. Often we had with us three to four thousand persons. And it was very tiresome to have to breathe on and make the sign of the cross over every morsel they ate or drank. . . .

[208] Thence on there was a change in the manner of reception, insofar as those who would meet us on the trail with gifts were no longer robbed by the Indians of our company, but after we had entered their homes they tendered us all they possessed, and the dwellings also. We turned over everything to the principals for distribution. Invariably those who had been deprived of their belongings would follow us, in order to repair their losses, so that our retinue became very large. They would tell them to be careful and not conceal anything of what they owned, as it could not be done without our knowledge, and then we would cause their death. . . .

[212] One night I went away to sleep out in the field apart from them; but they soon came to where I was, and remained awake all night in great alarm, talking to me, saying how frightened they were. They entreated us not to be angry any longer, because, even if it was their death, they would take us where we chose. We feigned [pretended] to be angry still, so as to keep them in suspense, and then a singular thing happened.

[213] On that same day many fell sick, and on the next day eight of them died! All over the country, where it was known, they became so afraid that it seemed as if the mere sight of us would kill them. They besought us not to be angry nor to procure the death of any more of their number, for they were convinced that we killed them by merely thinking of it. In truth, we were very much concerned about it, for, seeing the great mortality, we dreaded that all of them might die or forsake us in their terror, while those further on, upon learning of it, would get out of our way hereafter. We prayed to God our Lord to assist us, and the sick began to get well. . . .

[217] The next morning all those who were strong enough came along, and at the end of three journeys we halted. Alonso del Castillo and Estevanico, the negro, left with the women as guides, and the woman who was a captive took them to a river that flows between mountains, where there was a village, in which her father lived, and these were the first abodes we saw that were like unto real houses. . . .

[218] Of all things upon earth this caused us the greatest pleasure, and we gave endless thanks to our Lord for this news. Castillo said that the negro was coming to meet us on the way, near by, with all the people of the houses. For that reason we started, and after going a league and a half met the negro and the people that came to receive us, who gave us beans and many squashes to eat, gourds to carry water in, robes of cowhide, and other things. As those people and the Indians of our company were enemies, and did not understand each other, we took leave of the latter, leaving them all that had been given to us, while we went on with the former . . .

[219] The people who heard of our approach did not, as before, come out to meet us on the way, but we found them at their homes, and they had other houses ready for us. They were all seated with their faces turned to the wall, the heads bowed and the hair pulled over the eyes. Their belongings had been gathered in a heap in the middle of the floor, and thence on they began to give us many robes of skins. There was nothing they would not give us. They are the best formed people we have seen, the liveliest and most capable; who best understood us and answered our questions. . . .

[223] After two days were past we determined to go in search of maize, and not to follow the road to the cows, since the latter carried us to the north, which meant a very great circuit, as we held it always certain that by going towards sunset we should reach the goal of our wishes.

[224] So we went on our way and traversed the whole country to the South Sea [the Pacific?]. . . .

[226] Among those people we found the women better treated than in any other part of the Indies as far as we have seen. They wear skirts of cotton that reach as far as the knee, and over them half-sleeves of scraped deerskin, with strips that hang down to the ground, and which they clean with certain roots, that clean very well and thus keep them tidy. The shirts are open in front and tied with strings; they wear shoes.

[227] All those people came to us that we might touch and cross them; and they were so obtrusive as to make it difficult to endure since all, sick and healthy, wanted to be crossed. It happened frequently that women of our company would give birth to children and forthwith bring them to have the sign of the cross made over them and the babes be touched by us. They always accompanied us until we were again in the care of others, and all those people believed that we came from Heaven. What they do not understand or is new to them they are wont to say it comes from above.

[228] While traveling with these we used to go the whole day without food, until night, and then we would eat so little that the Indians were amazed. They never saw us tired, because we were, in reality, so inured to hardships as not to feel them any more. We exercised great authority over them, and carried ourselves with much gravity, and, in order to maintain it, spoke very little to them. It was the negro [Estevanico] who talked to them all the time . . . .

[229] We told them, by signs which they understood, that in Heaven there was a man called God, by us, who had created Heaven and earth, and whom we worshipped as our Lord; that we did as he ordered us to do, all good things coming from his hand, and that if they were to do the same they would become very happy; and so well were they inclined that, had there been a language in which we could have made ourselves perfectly understood, we would have left them all Christians. . . . They are well conditioned people, apt to follow any line which is well traced for them.

. . .

[232] During this time Castillo saw, on the neck of an Indian, a little buckle from a swordbelt, and in it was sewed a horseshoe nail. He took it from the Indian, and we asked what it was; they said it had come from Heaven. We further asked who had brought it, and they answered that some men, with beards like ours, had come from Heaven to that river; that they had horses, lances and swords, and had lanced two of them.

[233] As cautiously as possible, we then inquired what had become of those men; and they replied they had gone to sea, putting their lances into the water and going into it themselves, and that afterwards they saw them on top of the waves moving towards sunset.

[234] We gave God our Lord many thanks for what we had heard, for we were despairing to ever hear of Christians again. . . . we hastened onward, always finding more traces of the Christians, and we told the Indians that we were now sure to find the Christians, and would tell them not to kill Indians or make them slaves, nor take them out of their country, or do any other harm, and of that they were very glad.

[235] We traveled over a great part of the country, and found it all deserted, as the people had fled to the mountains, leaving houses and fields out of fear of the Christians. This filled our hearts with sorrow, seeing the land so fertile and beautiful, so full of water and streams, but abandoned and the places burned down, and the people, so thin and wan, fleeing and hiding . . . . They brought us blankets, which they had been concealing from the Christians, and gave them to us, and told us how the Christians had penetrated into the country before, and had destroyed and burnt the villages, taking with them half of the men and all the women and children, and how those who could escaped by flight. . . . But when it pleased God our Lord to take us to those Indians, they respected us and held us precious, as the former had done, and even a little more, at which we were not a little astonished, while it clearly shows how, in order to bring those people to Christianity and obedience unto Your Imperial Majesty, they should be well treated, and not otherwise.

[236] . . . on the next day we followed with all the people that were at the place, always meeting with signs and vestiges where the Christians had slept.

[237] At noon we met our messengers, who told us they had not found anybody, because all were hidden in the woods, lest the Christians might kill or enslave them; also that, on the night before, they had seen the Christians and watched their movements, under cover of some trees, behind which they concealed themselves, and saw the Christians take many Indians along in chains. At this the people who were with us became frightened, and some turned back to give the alarm through the land that Christians were coming . . . . Reaching the place in the evening, we clearly saw they had told the truth, and also, from the stakes to which the horses had been tied, that there were horsemen among them.

. . .

[239] Having seen positive traces of Christians and become satisfied they were very near, we gave many thanks to our Lord for redeeming us from our sad and gloomy condition. Any one can imagine our delight when he reflects how long we had been in that land, and how many dangers and hardships we had suffered. That night I entreated one of my companions to go after the Christians, who were moving through the part of the country pacified and quieted by us, and who were three days ahead of where we were. They did not like my suggestion, and excused themselves from going, on the ground of being tired and worn out, although any of them might have done it far better than I, being younger and stronger.

[240] Seeing their reluctance, in the morning I took with me the negro and eleven Indians and, following the trail, went in search of the Christians. On that day we made ten leagues, passing three places where they had slept. The next morning I came upon four Christians on horseback, who, seeing me in such a strange attire, and in company with Indians, were greatly startled. They stared at me for quite a while, speechless; so great was their surprise that they could not find words to ask me anything. I spoke first, and told them to lead me to their captain, and we went together to Diego de Alcaraza, their commander.

[241] After I had addressed him he said that he was himself in a plight, as for many days he had been unable to capture Indians, and did not know where to go, also that starvation was beginning to place them in great distress. I stated to him that, in the rear of me, at a distance of ten leagues, were Dorantes and Castillo, with many people who had guided us through the country. He at once dispatched three horsemen, with fifty of his Indians, and the negro went with them as guide, while I remained and asked them to give me a certified statement of the date—year, month and day—when I had met them, also the condition in which I had come, with which request they complied.

. . .

[243] Five days later Andres Dorantes and Alonso del Castillo came with those who had gone in quest of them. . . . Those who had come with us as far as that place had taken them out of their places of concealment, turning them over to the Christians. . . .

[245] Thereupon we had many and bitter quarrels with the Christians, for they wanted to make slaves of our Indians. . . . At all this the Christians were greatly vexed, and told their own interpreter to say to the Indians how we were of their own race, but had gone astray for a long while, and were people of no luck and little heart, whereas they were the lords of the land, whom they should obey and serve.

[de Vaca here approaches a Mestizo status in which European and Indian identities are mixed]

[246] The Indians gave all that talk of theirs little attention. They parleyed among themselves, saying that the Christians lied, for we had come from sunrise, while the others came from where the sun sets; that we cured the sick, while the others killed those who were healthy; that we went naked and shoeless, whereas the others wore clothes and went on horseback and with lances. Also, that we asked for nothing, but gave away all we were presented with, meanwhile the others seemed to have no other aim than to steal what they could, and never gave anything to anybody. In short, they recalled all our deeds, and praised them highly, contrasting them with the conduct of the others.

[247] . . . Finally, we never could convince the Indians that we belonged to the other Christians, and only with much trouble and insistency could we prevail upon them to go home.

. . .

[250] . . . We went on with the idea of insuring the liberty of the Indians, and, when we believed it to be assured, the opposite took place. The Spaniards had planned to fall upon those Indians we had sent back in fancied security and in peace, and that plan they carried out.

. . .

[253] Passing the night there, we were about to leave in the morning of the next day, but the chief Alcalde [magistrate] entreated us to stay. He said that by remaining we would render a great service to God and Your Majesty, as the country was depopulated, lying waste, and well nigh destroyed. That the Indians were hiding in the woods, refusing to come out and settle again in their villages. He suggested that we should have them sent for, and urge them, in the name of God and of Your Majesty, to return to the plain and cultivate the soil again. . . .

[256] Melchior Diaz told the interpreter to speak to the Indians in our name and say that . . . . if they became Christians and served God in the manner we directed, the Christians would look upon them as brethren and treat them very well, while we would command that no harm should be done to them; neither should they be taken out of their country, and the Christians would become their great friends. If they refused to do so, then the Christians would ill treat them and carry them away into slavery.

[257] To this they replied through the interpreter that they would be very good Christians and serve God.

[258] Upon being asked whom they worshipped and to whom they offered sacrifices, to whom they prayed for health and water for the fields, they said, to a man in Heaven. We asked what was his name, and they said Aguar, and that they believed he had created the world and everything in it.

[syncretism]

[259] We again asked how they came to know this, and they said their fathers and grandfathers had told them, and they had known it for a very long time; that water and all good things came from him. We explained that this being of whom they spoke was the same we called God, and that thereafter they should give Him that name and worship and serve Him as we commanded, when they would fare very well. [syncretism]

[260] They replied that they understood us thoroughly and would do as we had told.

[261] So we bade them come out of the mountains and be at ease, peaceable, and settle the land again, rebuilding their houses. Among these houses they should rear one to God, placing at its entrance a cross like the one we had, and when Christians came, they should go out to receive them with crosses in their hands, in place of bows and other weapons, and take the Christians to their homes, giving them to eat of what they had. If they did so, the Christians would do them no harm, but be their friends.

[262] The promised to do as we ordered, and the captain gave them blankets, treating them handsomely, and they went away, taking along the two captives that had acted as our messengers.

[263] This took place in presence of a scribe [notary] and of a great many witnesses.

[264] As soon as the Indians had left for their homes and the people of that province got news of what had taken place with us, they, being friends of the Christians, came to see us, bringing beads and feathers. We ordered them to build churches and put crosses in them, which until then they had not done. We also sent for the children of the chiefs to be baptized, and then the captain pledged himself before God not to make any raid, or allow any to be made, or slaves captured from the people and in the country we had set at peace again. . . .

[266] Fifteen days after our arrival Alcaraz came in with the Christians who had been raiding, and they told the captain how the Indians had descended from the mountains and settled on the plains; also that villages formerly deserted were now well populated, and how the Indians had come out to receive them with crosses in their hands, had taken them to their houses, giving them of what they had, and how they slept the night there. Amazed at these changes and at the sayings of the Indians who said they felt secure, he ordered that no harm be done to them, and with this they departed. . . .

[267] For two thousand leagues did we travel, on land, and by sea in barges, besides ten months more after our rescue from captivity; untiringly did we walk across the land, but nowhere did we meet either sacrifices or idolatry. During all that time we crossed from one ocean to the other . . . .

[268] . . . When we reached Compostela, the Governor received us very well, giving us of what he had, for us to dress in; but for many days I could bear no clothing, nor could we sleep, except on the bare floor. Ten or twelve days later we left for Mexico. . . .

[269] After taking two months' rest at Mexico I desired to come over to this realm [Spain] . . .

[273] . . . Twenty-nine days after sailing from Havana we had made eleven hundred leagues, said to be the distance from it to the settlement of the Azores, and the next day we passed the island called of the raven, and met with a French vessel at noon. She began to follow us, having with her a caravel taken from the Portuguese . . . .

[275] When the French saw it was the fleet of Portugal they released the caravel [small sailing ship], which was filled with negroes. [<slave ship?] . . . .

[277] The caravels that had gone in pursuit of the French soon returned because the latter sailed too fast for them and they did not want to leave their squadron, which was escorting three ships loaded with spices.

[278] We reached the Island of Tercera, where we rested fifteen days and took in supplies, also waiting for another ship from India, with the same kind of cargo as the three our fleet was escorting. At the end of the fifteen days we sailed, all together, for the port of Lisbon [Portugal, ally of Spain], where we arrived on the ninth of August, vespers of Saint Laurentius day, of the year 1537.

[279] And, in testimony of, that what I have stated in the foregoing narrative is true, I hereunto sign my name:

Cabeza de Vaca
Cabeza de Vaca performing surgery on Indian