Online Texts for Craig White's Literature Courses

Not a critical or scholarly text but a reading text for a seminar

Changes may include paragraph divisions, highlights, spelling updates, bracketed annotations, &
elisions (marked by ellipses . . . )

Sor Juana, 1651-95

Sor Juana Inez de Cruz

(1651-1695)

"You Men"


Juana Inez at 15
Instructor's note: 130 years after the Conquistadores colonized Mexico as "New Spain" and part of the Spanish Empire, "Sor" or "Sister" Juana Inez de Cruz (birth name Juana Inez de Asbaje y Ramírez de Santillana) was born near Mexico City, illegitimate daughter of a Spanish captain and a mother who was "Criollo" ["Creole"]—of Spanish descent but born in Mexico.
Juana was a child prodigy, reading and writing by three years of age. She grew up primarily in the home of her maternal grandparents. In violation of prohibitions on women's education, Juana secretly read in her grandfather's extensive library.
Moving to Mexico City, she was privately educated by the wife of the Spanish Viceroy. Her extensive learning was tested by lawyers, churchmen, and men of letters. After declining proposals of marriage, she entered a Catholic convent—a frequent resort for intellectual or artistically gifted women.
In the convent Sor Juana continued communicating with the court in Mexico City, playing music, and publishing poetry as well as pursuing studies in theology and science. In Spain she was sometimes referred to as "the Tenth Muse," as Anne Bradstreet was known in England.
Spanish church authorities eventually repressed the work of Sor Juana, who stopped writing in 1693 and sold her books and instruments. Her only surviving writings may have been saved by her former teacher, the Viceroy's wife, Leonor Carreto.
Discussion questions:
1. In what ways does this poem feel "dated" or historical, and in what ways does it feel contemporary to the millennium? (historicism)
2. How may this poem represent a Mexican American "voice" for Early American Literature or American Minority Literature? What are the contending pressures to include such voices in American literature courses or not?

"You Men"
Hombres necios que acusáis




a la mujer sin razón,




sin ver que sois la ocasión




de lo mismo que culpáis:

4





si con ansia sin igual




solicitáis su desdén,




¿por qué quereis que obren bien




si las incitáis al mal?

8





Combatís su resistencia




y luego, con gravedad,




decís que fue liviandad




lo que hizo la diligencia.

12





Parecer quiere el denuedo




de vuestro parecer loco,




al niño que pone el coco




y luego le tiene miedo.

16





Queréis, con presunción necia,




hallar a la que buscáis,




para pretendida, Thais,




y en la posesión, Lucrecia

20





¿Qué humor puede ser más raro




que el que, falto de consejo,




el mismo empaña el espejo




y siente que no esté claro?

24





Con el favor y el desdén




tenéis condición igual,




quejándoos, si os tratan mal,


burlándoos, si os quieren bien.

28





Opinión, ninguna gana:




pues la que más se recata,




si no os admite, es ingrata,




y si os admite, es liviana

32





Siempre tan necios andáis




que, con desigual nivel,




a una culpáis por crüel


y a otra por fácil culpáis.

36





¿Pues cómo ha de estar templada




la que vuestro amor pretende,




si la que es ingrata, ofende,


y la que es fácil, enfada?

40





Mas, entre el enfado y pena




que vuestro gusto refiere,




bien haya la que no os quiere


y quejaos en hora buena.

44





Dan vuestras amantes penas




a sus libertades alas,




y después de hacerlas malas


las queréis hallar muy buenas.

48





¿Cuál mayor culpa ha tenido




en una pasión errada:




la que cae de rogada


o el que ruega de caído?

52





¿O cuál es más de culpar,




aunque cualquiera mal haga:




la que peca por la paga


o el que paga por pecar?

56





Pues ¿para quée os espantáis




de la culpa que tenéis?




Queredlas cual las hacéis


o hacedlas cual las buscáis.

60





Dejad de solicitar,




y después, con más razón,




acusaréis la afición


de la que os fuere a rogar.

64





Bien con muchas armas fundo




que lidia vuestra arrogancia,




pues en promesa e instancia


juntáis diablo, carne y mundo.

68

Silly, you men

—

so very adept




at wrongly faulting womankind,




not seeing you're alone to blame




for faults you plant in woman's mind.

4





After you've won by urgent plea




the right to tarnish her good name,




you still expect her to behave

—




you, that coaxed her into shame.

8





You batter her resistance down




and then, all righteousness, proclaim




that feminine frivolity,




not your persistence, is to blame.

12





When it comes to bravely posturing,




your witlessness must take the prize:




you're the child that makes a bogeyman,




and then recoils in fear and cries.

16





Presumptuous beyond belief,




you'd have the woman you pursue




be Thais when you're courting her,

[courtesan of Alexander the Great]




Lucretia once she falls to you.

[Roman victim of rape & suicide] 20





For plain default of common sense,




could any action be so queer




as oneself to cloud the mirror,


then complain that it's not clear?

24





Whether you're favored or disdained,




nothing can leave you satisfied.




You whimper if you're turned away,


you sneer if you've been gratified.

28





With you, no woman can hope to win;




whichever way, she's bound to lose;




spurning you, she's ungrateful—




succumbing, you call her lewd.

[lewd = sexually promiscuous]

32





Your folly is always the same:




you apply a single rule




to the one you accuse of looseness


and the one you brand as cruel.

36





What happy mean could there be




for the woman who catches your eye,




if, unresponsive, she offends,


yet whose complaisance you decry?

40





Still, whether it's torment or anger—




and both ways you've yourselves to blame—




God bless the woman who won't have you,


no matter how loud you complain.

44





It's your persistent entreaties




that change her from timid to bold.




Having made her thereby naughty,


you would have her good as gold.

48





So where does the greater guilt lie




for a passion that should not be:




with the man who pleads out of baseness


or the woman debased by his plea?

52





Or which is more to be blamed

—




though both will have cause for chagrin:




the woman who sins for money


or the man who pays money to sin?

56





So why are you men all so stunned




at the thought you're all guilty alike?




Either like them for what you've made them


or make of them what you can like.

60





If you'd give up pursuing them,




you'd discover, without a doubt,




you've a stronger case to make


against those who seek you out.

64





I well know what powerful arms




you wield in pressing for evil:




your arrogance is allied


with the world, the flesh, and the devil!

68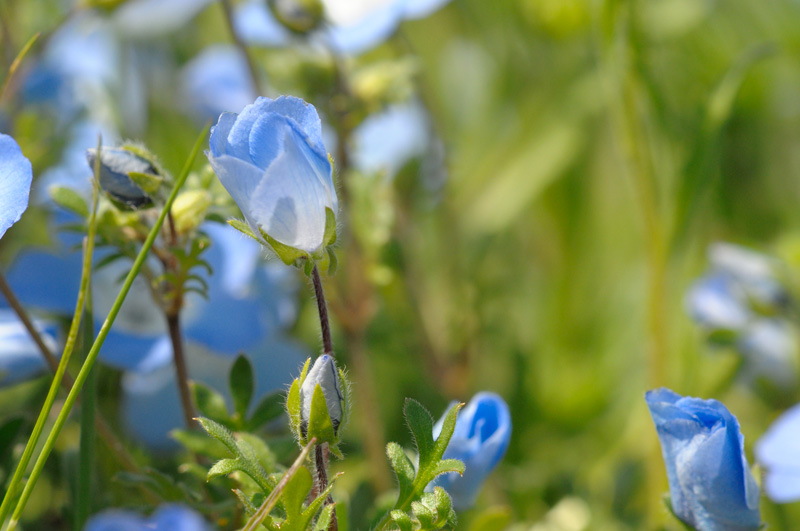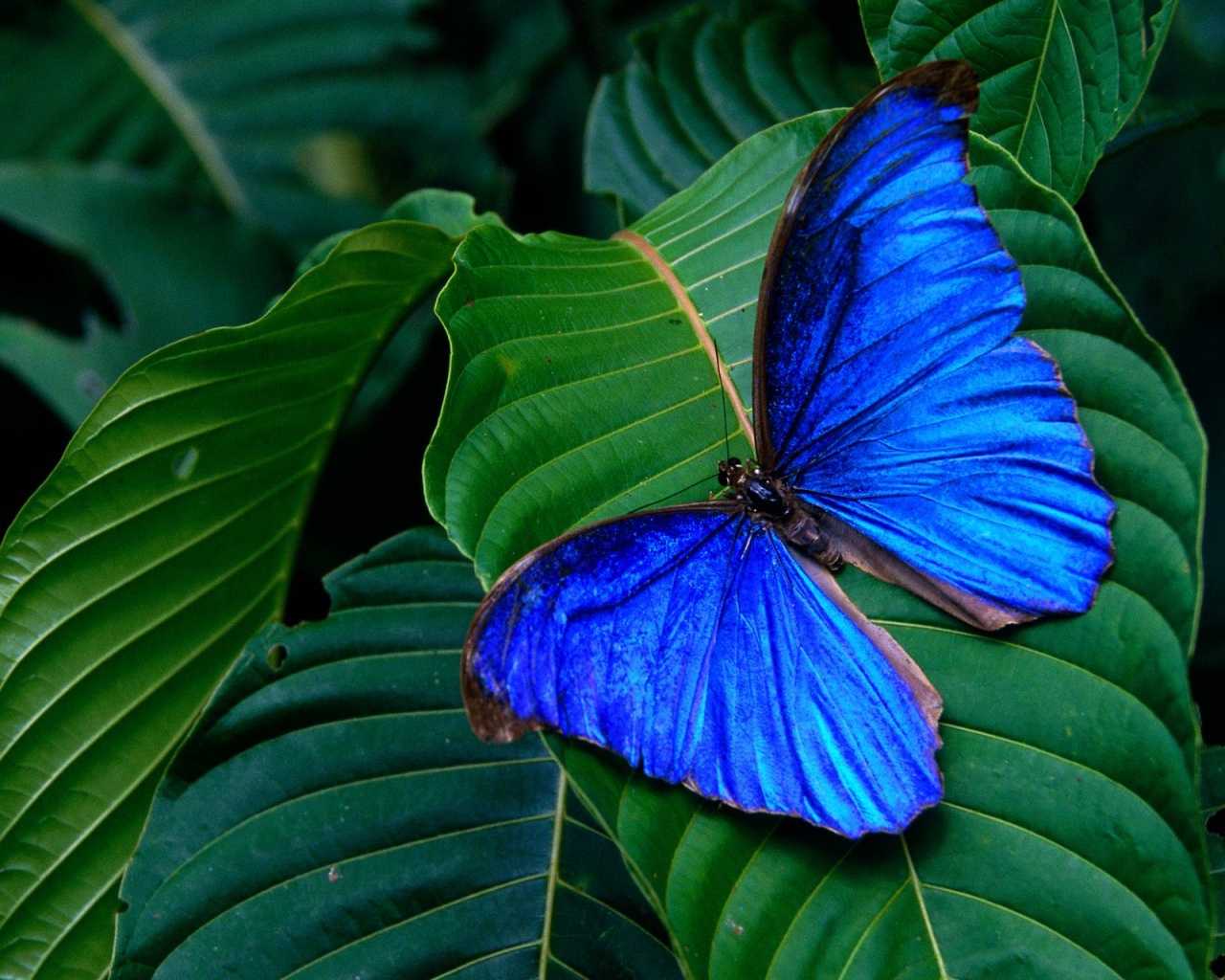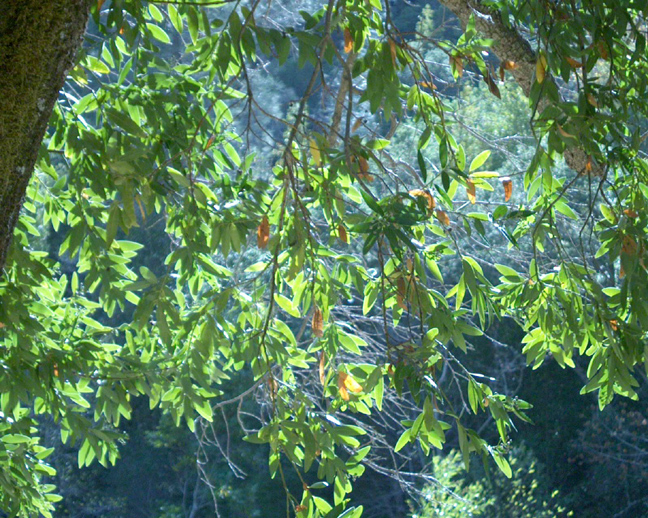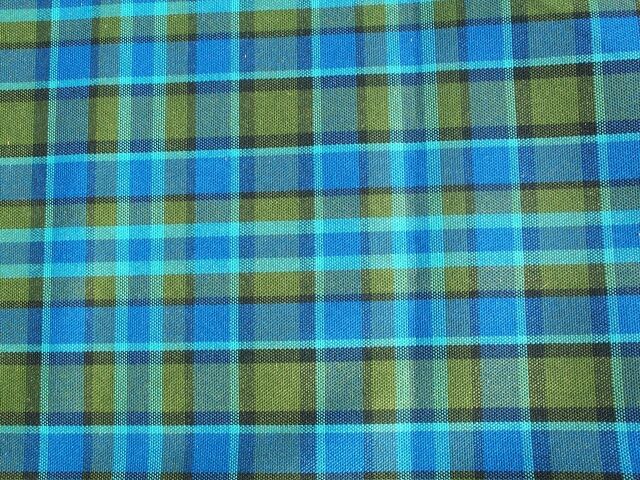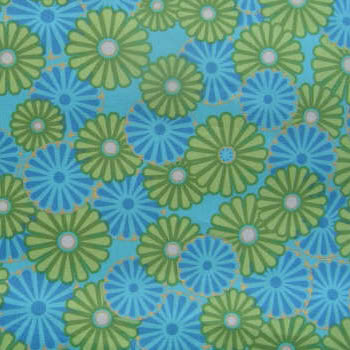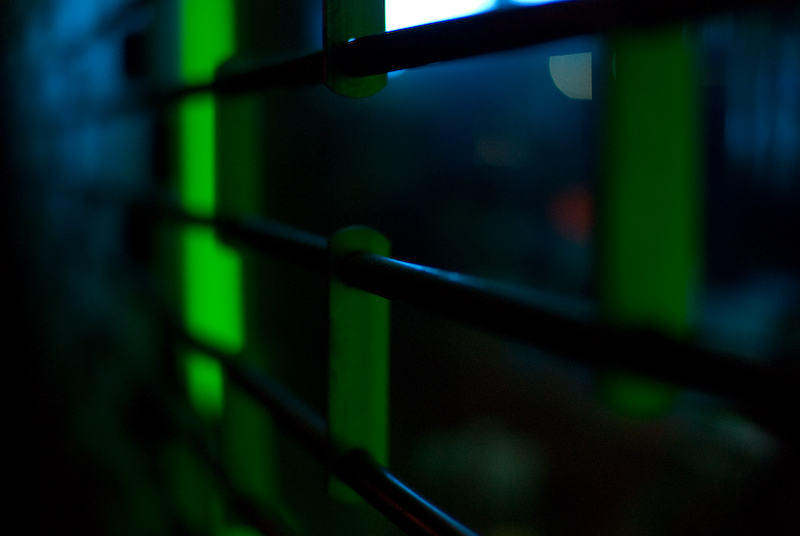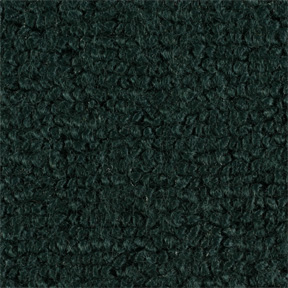 Direct translation and notes from Thomas Higginbotham (LITR 4332 American Minority Literature 2013)
You Men
Men, foolish, that accuse
to a woman without reason
without seeing that
(you) are the occasion
If, with craving without equal,
(you) solicit her disdain
Why (do you all) want that (she all) do good
if she (all) incites the bad? [rough]
(you all) combat her resistance
and then, with gravity
(you all) say that (it) was lightly
it that did the diligence [rough]
(they all) apparently want the boldness
of your sound, crazy,
the child who has the boogeyman [note1]
and then has fear
(you all) look, with presumption foolish
find to that (you all) seek
for proposed (or to propose?), Thais,
and in the possession, Lucrecia
What humor/mood can be more rare
than, without counsel,
the (same)one tarnishes/clouds the mirror
and feel that is not clear?
With the favor and the disdain
(you all) have condition, equal
wimpering, if you (all) they treat bad,
mocking, if you (all) they want good.
Opinion, no wins:
for [Okay, I have no clue]
if you don't support, it's ungrateful,
and if you support, it's light [note 2]
always with folly (you all) walk
that, with unequal measure,
to one (you all) blame for cruel
and another for easy (you all) blame [note 3]
for how should she be tempered [rough]
she that your love seeks
if she that is ungrateful, offends,
and she that is easy, angers?
More, between anger and grief
that your taste refers [to]
good be she that not you wants
and complains in good time
Give your lovers grief
to their wings (of) freedom
and after making them bad
(you all) look for the very good
what greater guilt has held
in a passion, misguided:
She that falls to entreaty
or he that prays for the fall?
Or which is more to blame,
although anyone does bad:
She that sins for pay
or he that pays for sin?
Well, why (are you all) scared [rough]
of the guilt that (you all) hold [note 5]
love them which (you all) make [note 6]
or make them what (you all) seek
Cease to solicit
and after, with more reason
(you all) accuse the fondness
of she that you pray to come [VERY rough]
well-founded with many arms
that grapple with your arrogance [note 7]
for in promise and instance
(you all) come together devil, flesh, and world.

Analysis (by Thomas Higginbotham):

This is a great example of the difference between verse that has been interpreted (as is seen in the English version you provided us with) and that which has been translated. As far as I'm concerned, interpreting verse is just about the most difficult thing a person can do insofar as language because not only do they have to translate it, like I just did, but they then have to extract the essential essence of the work (by far the most controversial part) and then rewrite it to fit into the established poetic structure. The process is about as messy as it gets and the difference between the interpretation and my translation is a pretty good demonstration of this.

As for the poem itself, a few linguistic notes. Try to keep in mind that, while I've put some time into studying Spanish, it's not my native language so many of the cultural aspects of it are lost on me and I'm guessing on at least a few of these. One thing you'll notice right away is the oodles and oodles of parentheses. There's a reason for that. In English, we assume almost nothing. We've got all our he's, she's and they's in place. SHE ran to HER house to tell HER brother that HE needed to feed HIS cat. In Spanish, you can often drop the pronoun as implied, gathering number and gender from the way the verb is conjugated, which used to be the pronoun's job. That being said, anywhere you see (you all) or somesuch is a place where there wasn't a pronoun in Spanish, but it wouldn't have made sense in English without it.

For [note 1], one thing I noticed in translating was that the word for "Boogeyman" here was the same for coconut. It's a bit strange, but I could see this pretty easily being a play on words as also being a child who gets what they want, and then is afraid of it..

for [note 2] light here has the connotation of flighty, airy, or relatively slim in significance.

[note 3] This one corresponds to both the bottom line and the line above it. The bottom line is rather simple, easy having the sexual connotation, but cruel doesn't match up quite so well in English, having a connotation of loose, as in loose with their sexuality.

[note 4] does not exist. I appear to have skipped 4. Weird.

[Note 5] an artifact of translation, while all the previous (you all)'s have been focused on the masculine, this (you all) is neuter, referring to both genders and that they share the guilt.

[note 6] This particular line is of interest because it appears to have lost a sexual connotation in translation, hacer, from which haceis is formed, having a meaning approximating to "To make" or "to do." While I'm not totally sure if the sexual "To make it" or "To do it" apply in Spanish, that certainly appears to be the case from this end.

[note 7] Just an amusing side note really; one possible translation for "lidia" (which I translated here as "grapple") is "bullfight" which could be drawn as all kinds of interesting criticism on the ubermacho Spanish/Mexican tradition of Bullfighting, often known for sexualizing itself in ways, such as Matadors wearing the tightest pants and stuffing their crotches to accentuate their manhood.