Eugene O'Neill is widely recognized as the greatest American tragic playwright. The only American dramatist to win the Nobel Prize in Literature (1936). He also won the Pulitzer Prize for Outstanding Drama four times (1920, 1922, 1928, 1957).
As a tragic playwright, O'Neill was remarkably popular with audiences. Print publications of his plays sold well, and several of his plays were made into films.
O'Neill is reguarly ranked with world masters of Modernist drama such as Henrik Ibsen (1828-1906, Norway), Anton Chekhov (1860-1904), August Strindberg (1849-1912, Sweden), George Bernard Shaw (1856-1950), Bertolt Brecht (1898-1956), Federico Garcia Lorca (1898-1936), Samuel Beckett (1906-89).
In the United States, O'Neill's work set standards for the next great generation of American tragic playwrights including Arthur Miller (1915-2005) and Tennessee Williams (1911-1983). (See Periods of Tragedy.)
Brief biography: O'Neill was a handsome, charismatic, brilliant man who attracted friends and lovers easily, but his life was desperately unhappy, and his family's experience was marked by alcoholism, divorce, addiction, suicide, and alienation.
No one could wish to live O'Neill's life, but he courageously persisted in converting his and his family's suffering into tragic art from which generations of audiences have experienced a relentlessly honest mimesis of the suffering inherent in love and aspiration, with resulting reactions of pity, fear, and catharsis.
O'Neill is also the USA's greatest Irish-American author, son of an Irish Immigrant and an Irish-American mother.

O'Neill's father was James O'Neill, a popular American actor who in the years before motion pictures toured widely in the title role of the romantic drama The Count of Monte Cristo.

O'Neill's childhood was troubled by his mother's addiction to morphine following complications from his birth, and by his father's and elder brother's alcoholism.

His father's work as an actor kept the family on the road and Eugene and his elder brother James in boarding schools. O'Neill attended Princeton University but was suspended, after which he traveled as a sailor on tramp steamers. As a young man O'Neill suffered from alcoholism, depression, and tuberculosis.


James O'Neill as Hamlet




James O'Neill (1847-1920) in




The Count of Monte Cristo


Ella Quinlan (O'Neill)
(1857-1922)


James O'Neill
(1847-1920)
Late in his career O'Neill dramatized his early family life in what is now known as his greatest (and most widely performed play, Long Day's Journey into Night (1956).

The play depicts the Tyrone family, who closely resemble the O'Neills including Eugene's elder brother Jamie, as the four interact in a single summer day from morning till midnight at their summer home near the New England seaside.

The Tyrones struggle to speak truthfully and helpfully to each other but eventually succumb to their chronic problems of addiction, illness, and their various painful memories and losses, even as they desperately love each other and cannot imagine turning to or caring as much for anyone else.

The crisis of the play centers around whether Mary, the mother of the family, has resumed her addiction to morphine, which she began taking after the difficult birth of her youngest son Eugene, who is called Edmond after a middle son in the family who died in childhood after being exposed to measles by the oldest son Jamie.

Even in the depths of their anguish the members of their family remember to each other the "dreams" that still live in their hearts, minds, and memories. As in many plays by O'Neill, such dreams are increasingly, painfully exposed as illusions, yet these dreams are also redemptive of these individuals' finest potential and the beauty they have glimpsed and partly embodied in their powerfully felt lives.

The play is set in the summer of 1912 at the O'Neills' summer cottage in New London, Connecticutt, which is now a national landmark.

The timing of the play occurs at the point when Edmond-Eugene has returned from his years as a sailor who lived and nearly died as a sailor in various ports of call around the Atlantic. The character is now suffering from tuberculosis, which killed many people in the days before antibiotics.

Another significance to the play's timing is that Eugene O'Neill, himself sent to a sanitorium to recover from alcoholism and tuberculosis in 1912 at the age of 24, used this convalescence to write his first plays, which he never stopped doing until late in life when a mysterious disease paralyzed him and prevented him from writing.

Monte Cristo Cottage
summer home of the O'Neill family, New London, Connecticut
National Historic Landmark furnished to resemble setting of
Long Day's Journey into Night
Another late O'Neill play concerning his family that has been popular in frequent revivals is A Moon for the Misbegotten, concerning his older brother, here again called Jamie Tyrone.

The action in this play occurs ten years after that of Long Day's Journey into Night, following the deaths of the two elder Tyrones.

Aside from Jamie, the most compelling character in Moon is Josie Hogan, a powerful Irish-American farm woman with a racey reputation who comforts Jamie in his grief over the death of his mother.

The play combines poignant personal tragedy with heartbreaking romance as Josie and Jamie confess their love for each other, rest chastely together, and experience a brief moment of transcendence and healing.

Below: Zoe Caldwell & Jason Robards in Moon production (1960s)


1990s Broadway revival starring Gabriel Byrne
selection from American Masters: Eugene O'Neill

O'Neill wrote more than 60 plays; among his most frequently performed and studied:
1916 Bound East for Cardiff
1920 The Emperor Jones
1920 Beyond the Horizon (Pulitzer Prize for Drama)
1922 The Hairy Ape [highly expressionistic, widely anthologized example of O'Neill's early dramas]
1922 Anna Christie
1923 The Fountain
1923-25 Marco Millions
1924 All God's Chillun Got Wings
1925 Desire Under the Elms
Lazarus Laughed
1925-26 The Great God Brown 1926
1928 Strange Interlude (Pulitzer Prize)
1929 Dynamo
1931 Mourning Becomes Electra
1933 Ah, Wilderness! [O'Neill's only comedy, sometimes staged alternately with Long Day's Journey into Night]
1933 Days Without End
O'Neill's early plays are impressively multicultural and experimental; his later, more realistic and autobiographical plays feature Irish-American characters and themes:
The Iceman Cometh, 1939, 1946
1941, 1956 Long Day's Journey into Night (Pulitzer Prize, 1957) (LITR 5831 American Immigrant Literature grad seminar)
1943 A Moon for the Misbegotten [sequel to Long Day's Journey concerning Jamie Tyrone after death of mother; popular on stage, combines romance and tragedy]
1942, 1958 A Touch of the Poet
Later plays have become American standards in recent decades for college theaters, summer stock, Broadway, etc.
But many critics remain partial to earlier, more experimental plays like The Hairy Ape, with its expressionistic style. These plays are occasionally revived but remain somewhat shocking in style.

O'Neill's style
Tragedy is never exactly popular with mass audiences, but many of Eugene O'Neill's dramas—nearly all of which were tragedies—were successful on Broadway, were made into more-or-less successful films, and continue to be performed on college campuses and in urban centers, not only in the USA but in Scandinavia, India, and elsewhere.
Publications of O'Neill's plays also sold well, partly because of his prestige but also because his plays read well, largely as a result of his extensive stage directions, which serve somewhat as a narrator in a novel.
Otherwise, O'Neill's plays, like his characters, aren't particularly nice and loveable and may appear clunky and obvious, but they're very intense and compelling.
Compared to some Modern plays, O'Neill's plays are usually comprehensible, so their performances or readings don't generate much resistance from their audiences—as long as the audiences can tolerate the darkness and intensity.
O'Neill's early plays were highly experimental, combining realism with Expressionism in settings and actions.
Another feature of O'Neill's plays that is both fascinating and repellent is their recurrence to Freudian themes and character-structures like the Oedipal Conflict and the Electra Complex. Since Freudian psychoanalysis is less popular today (largely replaced by behavioral therapies), audiences may feel puzzled at O'Neill's emphasis on Freudian themes.
Reasons for O'Neill's Freudian themes and structures: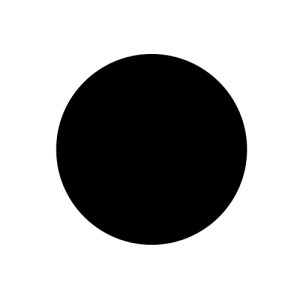 The early-to-mid 20th century was very receptive to Freudian insights, which were then fresh, largely unchallenged. (Freud d. 1939)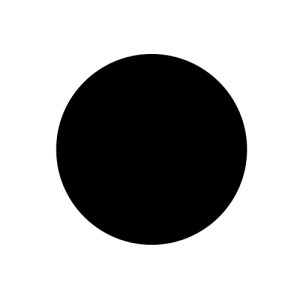 Prestige of Freudian themes due to Freud's analysis of them in classical drama like Oedipus the King.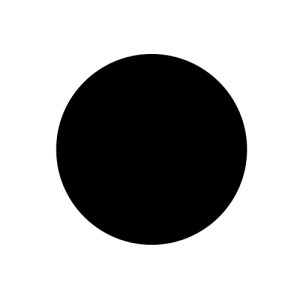 O'Neill's own family dynamic may have contributed. In Long Day's Journey into Night, both brothers express their antagonism toward their father and their frustrated affection for their mother.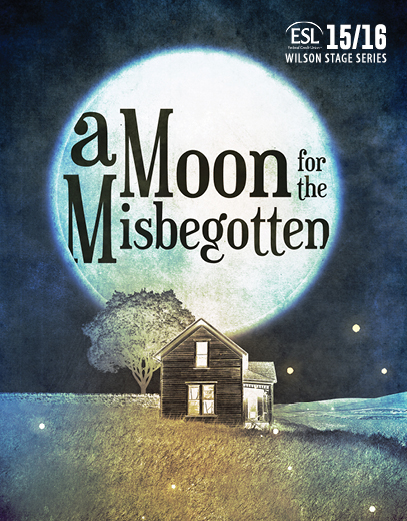 | | |
| --- | --- |
| Tyrone family in 1963 Long Day's Journey | Eugene, Jamie, & James Tyrone at "Monte Cristo Cottage" (1890s) |
Preview Desire Under the Elms
readable play except for dialect
NOT southern accents
instead, rural New England accents (the O'Neill family's only sort-of home was in Connecticutt)
"Down East" accent
Images for Desire Under the Elms
Computer Graphic stage design (YouTube video)