Isolated Desert Community Lives by Skinner's Precepts

by Larry Rohter

New York Times

, 7 Nov. 1989

B.F. Skinner, 1904-1990
WHEN the psychologist B. F. Skinner wrote his utopian prescription ''Walden II'' some 40 years ago, he probably did not have in mind an isolated ranch in the barren desert of northern Mexico. But 16 years after its founding, the Comunidad los Horcones has come to represent the most sustained and complete effort to apply to real life the behaviorist principles contained in Dr. Skinner's novel-cum-textbook.
Situated some 175 miles due south of the Arizona border, this small, self-supporting community sustains itself through farming and educational programs for children from the city of Hermosillo, 40 miles away. But the residents of Los Horcones, which means ''The Pillars'' in Spanish, also regard themselves as scientists involved in a long-term research program and their simple but comfortable rural outpost as a leading behaviorist laboratory.
Dr. Skinner's theory of behaviorism, which he developed in the 1930s, argues that people act as they do not out of free will, but because of rewards and punishments, or positive and negative reinforcements, meted out by culture and the envi-ronment. From this conviction arises the notion that societies can improve human behavior through reinforcement, much as laboratory animals can be conditioned to perform certain tasks.
Although the behaviorist approach dominated American psychology through the 1960s, in recent years it has lost considerable ground to the cognitive and other schools of psychology. But the ongoing social experiment here, and the large body of published data it has generated, constitutes for behaviorists around the world proof that Dr. Skinner's theories have a solid intellectual foundation and can be made to work.
''The central point is that we use the science of behaviorism and a more objective understanding of human behavior to design a collective environment,'' said Juan Robinson, a former psychology student and teacher of autistic children, one of the seven founding members of los Horcones. ''This community is an application in its entirety of the analysis of the conduct of children and adults, as well as the analysis of marriage and forms of social organization.''
Essential to the endeavor is the belief that human beings can be taught to ''build a society based on cooperation and not competition, on equality and not discrimination, on sharing and not individual property, on pacifism and not aggression,'' as the community's statement of principles puts it. But los Horcones' 39 permanent residents, 28 adults and 11 children, also believe that human behavior can only be redirected if conditions around people are changed to support the desired behavior.
To achieve those goals, residents of los Horcones over the years have collectively elaborated a detailed code of behavior that governs all major aspects of community life. Children, for example, are guided by 24 classes of behavioral objectives broken down into about 150 specific acts, while the code for adults includes more than 30 classes of behavior.
To promote ideals of sharing and avoid undue attachment to possessions, for instance, los Horcones residents make use of a large common clothing room, in which shirts, pants and skirts belong to no one person and are available on a first-come, first-served basis. Residents are encouraged to keep daily records of their own actions and to analyze them, noting beneficial or unwanted consequences that follow.
In addition, no individual wages are paid to residents, and all money earned by community enterprises is shared among members. The community votes as a whole on how to spend its earnings after discussing its needs and deciding on priorities.
Contact With Skinner
Despite their relative isolation, community members are in close touch with Dr. Skinner through letters and an occasional videotape. At 85 years old, Dr. Skinner says he is too old and frail to make the trip here to see his theories in practice, but community members have visited him at Harvard and also participated in a Harvard course on Walden II communities.
''They do a wonderful job with their children,'' Dr. Skinner said. ''They make an effort not to punish children, and it shows. I've never seen a group of kids who so genuinely loved each other and were so cooperative with each other.''
With some pride, residents of los Horcones like to recall what happened when someone introduced the children to the board game Monopoly. Instead of trying to drive each other into bankruptcy, the young players offered to lend money to each other so everyone could be wealthy.
The community's children do not live individually with their parents but in a common house, where they are attended by adult members with training in infant and child care and education. But each of the adults is expected to spend time with the children and to help instill in them the equalitarian and cooperative values on which the community is based.
Linda Armendariz, a founding member of the community, said: ''We try to treat all of the children from birth as our own children, giving them the same attention, care and tenderness as if we were their biological parents. In time, the children come to treat all the adults as equal to their own parents.''
In the classroom, Dr. Skinner's emphasis on breaking complex topics into small, manageable concepts, each of which is taught methodically so that the student gets the reinforcement of mastering an idea before moving on to the next, is followed even though Dr. Skinner's ''teaching machines'' are not used.
When a visitor sat in briefly on a pre-kindergarten lesson, children as young as 3 demonstrated an ability to read simple sentences, selected at random from teaching materials.
The 'Skinner Box'
Although the community does its best to follow Dr. Skinner's principles, it does not use one of the tools that is most closely identified with the father of behaviorism: the ''Skinner box.'' The box is actually a temperature-controlled crib with Plexiglas walls that is equipped with a microphone and speaker so the baby inside can communicate with parents. The reasons for not using such a self-contained environment, community members say, are practical rather than philosophical.
''It's not that we don't believe in the Skinner box,'' Mr. Robinson said. ''We recognize that children suffer many aggressions from birth on. But it is much more difficult to control heat than cold. We believe that children do better where they are physically comfortable, and the temperatures around here can get as high as 120 degrees.''
Founded in October 1973, los Horcones at first consisted of six adults and a child. Several of the original members had studied psychology or education at the National Autonomous University of Mexico in Mexico City and had become interested in behaviorism. Over the years, residents have included Norberto Corella, a prominent member of the Mexican Congress, as well as uneducated peasants and tradesmen.
Until 1981, the community was situated on the outskirts of Hermosillo. It moved to its present location here, 250 acres equipped with electricity and water but without telephone service, after an industrial park sprang up around the original site and some robberies occurred.
Similar Communities
Since the 1960's, other Walden II communities have been founded in Virginia, Kansas, Michigan and Canada. But Dr. Skinner, who complains that many of his concepts were distorted during the hippie era by ''the Maharishi and whatnot,'' says los Horcones comes closest to the idea of the ''engineered utopia'' that he put forth in ''Walden II,'' which has sold more than two million copies and is used in college psychology courses all over the world.
''Nobody is quite as systematic about it as they are,'' he said in a telephone interview from his home in Cambridge, Mass. ''They are intelligent and dedicated, with daily sessions to go over the principles of behavioral analysis. Instead of weaving hammocks, they use their skills as behavioral engineers with children, and that's the way to do it.''
Almost every aspect of community life here is studied and quantified. The findings are regularly published in a variety of specialized journals of psychology and sociology in the United States, Latin American and Europe, providing the grist for many an academic debate.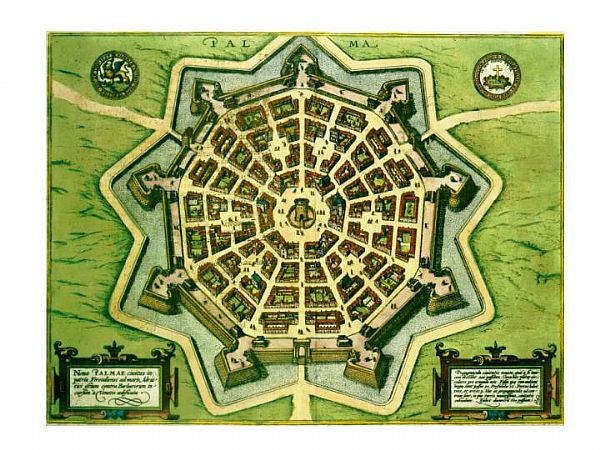 Campanella's City of the Sun